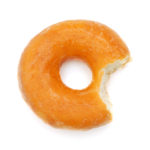 The USO Centers at the Pensacola International Airport and Northwest Florida Regional Airport will be open for the thousands of military personnel heading home for the holidays. Both of these airport centers will be open extended hours during the peak travel times to provide love and care to our military.
The USO is seeking help providing refreshments such as individually packages salty snacks and cookies, Ramen noodles, granola bars, peanuts, doughnuts, bottled water, canned soda, paper plates, napkins and plastic silverware to make the wait bearable.
Anyone wishing to help may drop off donations on December 17, 18, 19, 20 and 21 at the USO Center at Pensacola International Airport or the USO Center at Northwest Florida Regional Airport. Financial support can also be given at www.uso.org/northwestflorida or by mail at P.O. Box 33135 Pensacola, FL 32508.
On December 19 the USO in the Pensacola International Airport is partnering with Coca-Cola and Walmart to bring extra holiday cheer to troops who are on their way home, with a special visit from Santa and his elves. Coca-Cola, NOS Energy Drink, and Walmart are also donating $10,000 to USO NWFL, which will help the USO give troops and their loved ones much needed support this holiday season.