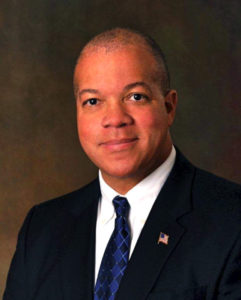 Rep. Mike Hill, R-Pensacola Beach, on Tuesday proposed a constitutional amendment that would lead to the return of an elected secretary of state who would serve on the Florida Cabinet.
The proposal (HJR 1129) would ultimately require voter approval if it clears the Legislature during the upcoming session. Under the proposal, Florida would resume electing its secretary of state in 2018. The measure comes after other lawmakers also filed proposals (HJR 767 and SJR 942) that would lead to an elected education commissioner who would serve on the Cabinet.
The state in the past had an elected secretary of state and an elected education commissioner, but that ended after voters in 1998 approved a ballot measure to restructure the Cabinet. The current appointed secretary of state, Ken Detzner, has held the job since 2012.
source: The News Service of Florida