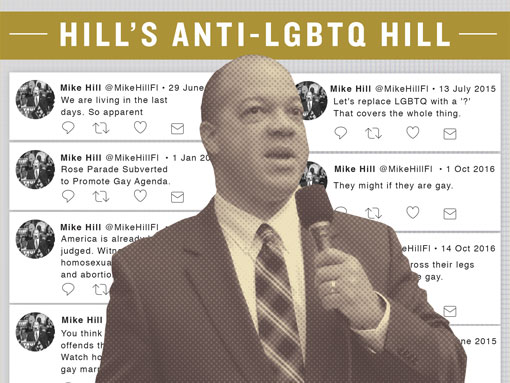 The News Service of Florida reports Florida House Speaker Jose Oliva has removed Rep. Mike Hill, R-Pensacola, from the House Public Integrity & Ethics Committee.
Hill drew bipartisan criticism after he laughed this spring when asked if he could file legislation that would impose the death penalty for men who have affairs with other men.
The exchange, which took place at a political event, was condemned in a joint statement by Oliva, R-Miami Lakes, and Rep. Chris Sprowls, a Palm Harbor Republican who is slated to become House speaker after the 2020 elections.
A text message later showed that Hill was angry about the joint statement. "You should have called me before you joined the mob," Hill texted June 1 to the House GOP leaders.
Oliva on Friday released committee assignments in advance of the 2020 legislative session, with changes including removing Hill from the Public Integrity & Ethics Committee, which investigates ethical issues.