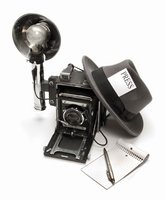 With all the discussion of the $600-million replacement for the bridge that connects Pensacola and Gulf Breeze, I thought you might enjoy reading this "Public Record" column on the official name for the current one. This was first published in Inweekly on Oct. 28, 2010:
The bridge that spans Pensacola Bay is not often referred to by its official name: Philip D. Beall Sr. Memorial Bridge.
On Oct. 31, 1960, Governor LeRoy Collins came to town for the dedication of a new four-lane bridge connecting Pensacola and Gulf Breeze. The 15,640-foot length of concrete was built to replace the 30-year-old Thomas A. Johnson Bridge, which was subsequently turned into a fishing pier. The new bridge doubled traffic capacity and added a few new safety features including lights and aluminum handrails. At a construction cost of $8,136,793, it was the largest single contract ever awarded by the State Road Department to that point. Two years later, the Florida Legislature named the bridge after one of its own.
Philip Beall was a lawyer from Pensacola who was elected to the State Senate and eventually rose to the position of State Senate president. He was born in San Antonio, Texas on Feb. 17, 1891 and moved to Pensacola in the fall of 1896. After graduating from Spring Hill College in Mobile, Beall went on to become one of the leading lawyers in Florida at a young age. In 1919, when prohibition became a state law in Florida, Beall challenged it constitutionally on behalf of Escambia County. Eventually he made the transition from law to politics, running as a Democrat.
The Senate named the bridge after him for his overall political service and because he was instrumental in freeing the old bay bridge from private ownership. Beall died in office in 1947 as Senate president. He was survived by two sons who carried on in their father's footsteps. Philip Beall, Jr. served as Senate president himself, and Kirke Beall was an Escambia County judge for more than 20 years.
Unfortunately, notoriety fades quickly with time. In 1989, the Gulf Breeze City Council entertained a proposal to rename the bridge to Andrew Jackson Memorial Bridge. Following the request, council members were embarrassed to admit that no one at the meeting could remember if the span had already been named for someone. Thanks to the Beall family, the proposal failed.