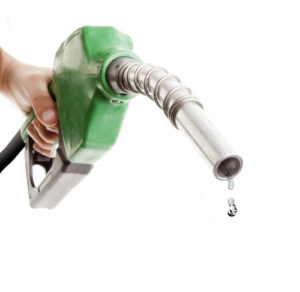 Amy Lovoy, Assistant County Administrator, calculated the new allocation formula for Local Option Gas Tax revenue.
Here are the notes she provided with her spreadsheet:
Attached are the distribution percentages based on the last five years of transportation expenditures as calculated by figures included in the CAFR

Both the City and the County's CAFR's are available on-line. Century's 2014 CAFR is not yet available. Hence the blank in the 2014 transportation figures for them.
| | | | |
| --- | --- | --- | --- |
| | 2010 | 2011 | 2012 |
| Escambia County | $44,860,000 | $47,726,000 | $49,084,000 |
| City of Pensacola | 2,751,634 | 2,665,702 | 2,992,464 |
| Town of Century | 292,868 | 414,348 | 318,354 |
| Total | $47,904,502 | $50,806,050 | $52,394,818 |
| | | | |
| Escambia % | 93.64% | 93.94% | 93.68% |
| City % | 5.74% | 5.25% | 5.71% |
| Century % | 0.61% | 0.82% | 0.61% |
| | | | |
| | | | |
| | | | 5 Year |
| | 2013 | 2014 | Average |
| Escambia County | $52,130,129 | $48,542,586 | $48,468,543 |
| City of Pensacola | 2,679,732 | 2,942,516 | 2,806,410 |
| Town of Century | 297,202 | N/A | 330,693 |
| Total | $55,107,063 | $51,485,102 | $51,605,646 |
| | | | |
| Escambia % | 94.60% | 94.28% | 93.92% |
| City % | 4.86% | 5.72% | 5.44% |
| Century % | 0.54% | | 0.64% |
| | | | 100.00% |
| | | | |
| Current Allocation | | | |
| | Current | | |
| Escambia County | 81.15% | | |
| City | 18.22% | | |
| Century | 0.63% | | |
| Total | 100.00% | | |