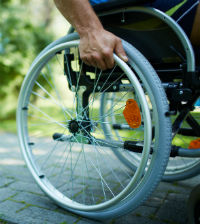 The Center for Independent Living Disability Resource Center invites people with disabilities and other underrepresented persons or groups to a discussion on how they can fully participate in the process that will determine how millions of dollars from the BP oil disaster will be used in our communities including workforce and educational development.
Representatives of the US Department of the Interior and representatives from the state of Florida will be in Pensacola, Florida on January 28, 2014 to discuss ways for our disenfranchised communities including people with disabilities, African Americans, Hispanic, Vietnamese, women and other minorities including Veterans, unemployed and the underemployed can influence how these monies are allocated and spent in our communities.
The meeting is Jan. 28, 11:30 am at Pensacola City Hall at 222 West Main St. on the second floor.
Food will be provided therefore an RSVP is advised by January 24th by emailing gloria@cil-drc.org or calling the Center for Independent Living Disability Resource Center, (850) 595-5566 (V/TTY).