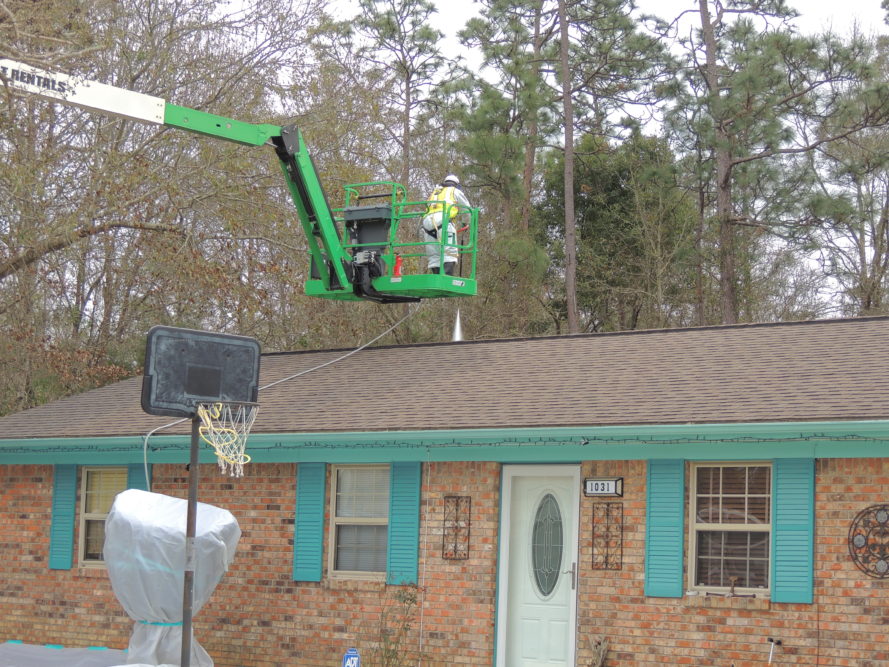 The findings indicate that an explosive atmosphere was created by a combination of off-gasses normally produced in the pulping process and air introduced to maintain pressure while the vessel was not in operation. The explosive nature of the off-gasses and air combination was likely related to the extended period of mill down time prior to the incident where no chips and liquor were flowing into the digester.
The gas mixture, combined with one of several possible ignition sources, provided the necessary components for the incident. The unusual set of circumstances set in motion a chain of events unlike any that International Paper had ever seen or heard of. The company has implemented enhanced procedures and protections across the entire mill system and has also taken the step to share this information industry-wide, to ensure enhanced safety measures are in place across the entire industry.
Community Update
Cleanup of homes is completed. We continue to have very close contact with community members. Our information line has been set up for several weeks. Anyone wishing to contact us may do so at 850-968-4208.
The purpose of the information line is to address questions or concerns from area residents. We continue to actively address questions and concerns from residents. As Cantonment Mill Manager, Brett De Jong, has stated, "International Paper remains committed to the entire remediation effort. We are not going anywhere. We are going to be here."
Mill Operations
As for the mill, all team members are back to work and have been since the incident occurred. A portion of the mill has been restarted. We continue to dedicate all resources to a safe return to full operations, but it is important we follow all responsible steps to do so. Hundreds of mill team members are working safely and diligently to get the facility fully operational.