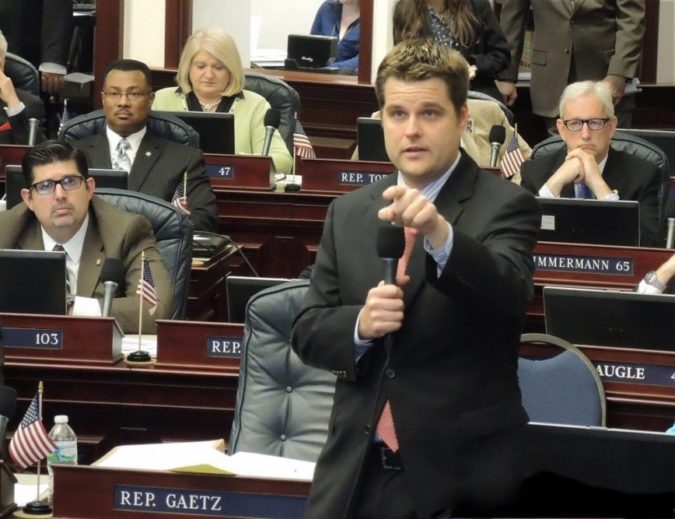 In his first 10 days on the campaign trail for Florida's 1st Congressional District, State Rep. Matt Gaetz (R–Fort Walton Beach) announced today his campaign raised over $350,000.00 for the fundraising quarter ending March 31, 2016, including a $100,000.00 donation made by the candidate.
"I'm fully committed to take the fight to Washington and stand up for Northwest Florida's values. Whether it's securing our border, eradicating Muslim terrorists, supporting our veterans, protecting 2nd Amendment rights, repealing Obamacare, or balancing the budget, I will fight to restore America," Gaetz said.
"Northwest Floridians are clearly ready for principled conservative reform. Our campaign is building a solid infrastructure of volunteers and resources to get the job done," said Gaetz. "I want to thank the dozens of volunteers, hundreds of local donors and thousands of followers on social media who are already helping us share the virtue of strong citizens and limited government. We are eager to add even more folks to the team in the coming weeks and months," he continued.
For info on the Matt Gaetz for Congress campaign. you can visit www.mattgaetz.com.