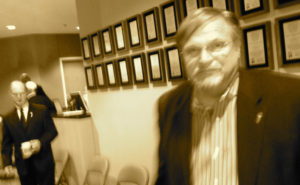 Read Letter 6.13.13
In his letter, Sheriff David Morgan wrote that county officials have failed to acknowledge the gravity of the current jail situation. He has learned that Touart has been pursuing private contractors to run the facility, while maintaining the "guise of good faith negotiation" to deal with the DOJ report.
"In view of the fact that the BOCC is not sincerely negotiating for the funding required by the Sheriff to properly administer the jail, continued negotiation between the Sheriff and the County is futile," wrote Sheriff Morgan.
The county will take transfer of the jail on September 1, 2013.
"We will do our utmost to ensure a smooth transition."