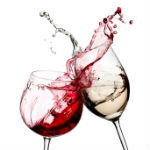 Press Release: Jackson's Steakhouse, Pensacola Florida was once again recently recognized as one of Florida's best places to dine with Florida Trend's 2014 Golden Spoon Hall of Fame award. The annual Golden Spoon winners and Hall of Fame members appear in a 15-page special section in the December issue of Florida Trend magazine.
For over 45 years, Florida Trend has provided readers with a guide to the state's finest restaurants, celebrating the diversity of dining opportunities from coast to coast. These offerings range from the treasured institutions in the Hall of Fame to trendy newcomers making their debuts. The Golden Spoon awards recognize individual achievement and distinctive contributions to the Florida restaurant scene.
"The restaurant industry is a mainstay of Florida's economy, both for residents and our nearly 100 million visitors," says Florida Trend Publisher, Andy Corty. "We are pleased to recognize the leaders."
For a complete searchable list of the Golden Spoon award winners organized by region, go to www.FloridaTrend.com/Golden-Spoons.