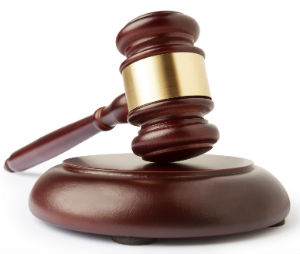 Attorney General Pam Bondi and 42 other attorneys general today announced a multimillion dollar settlement with Johnson & Johnson and Johnson & Johnson Consumer, Inc. resolving allegations that the company unlawfully promoted over-the-counter drugs. According to the complaint filed simultaneously with the states' consent judgment today, the defendants misled consumers into believing they were purchasing drugs manufactured in an FDA compliant facility. As part of the settlement, Florida will receive more than $1.6 million.
"When a consumer purchases over-the-counter drugs, they should be able to trust that the medication is produced in a safe facility," said Attorney General Bondi. "Thanks to collaborative multistate efforts, this settlement will help us better protect consumers buying OTC drugs across the country."
The consent judgment requires McNeil-PPC, Inc., a division of Johnson & Johnson Consumer, Inc. that manufactures and distributes OTC drugs, to ensure that its marketing and promotional practices do not unlawfully promote OTC drug products. According to the multistate investigation, the defendants acted through McNeil to promote OTC drugs as compliant with federally mandated current Good Manufacturing Practices. The Food and Drug Administration, however, found that, between 2009 and 2011, some McNeil manufacturing facilities did not comply with the mandated practices. McNeil has changed from a wholly-owned subsidiary of Johnson & Johnson to a division of Johnson & Johnson Consumer, Inc.
As part of the settlement, the defendants are required to conform to the following terms:
Provide information to participating attorneys general within 60 days of a written request regarding the identity of wholesalers or warehouses where any recalled OTC drugs were distributed in their state;
Ensure not to represent on its websites that McNeil's OTC Drug Product facilities meet cGMP as outlined by the FDA if McNeil has had a Class I or Class II Recall of OTC drug products within the prior 12 months; and Follow internal standard operating polices regarding whether to open a Corrective Action and Preventive Action plan during the manufacture of an OTC drug.
To view a copy of the consent judgment, click here.
To view a copy of the complaint, click here.