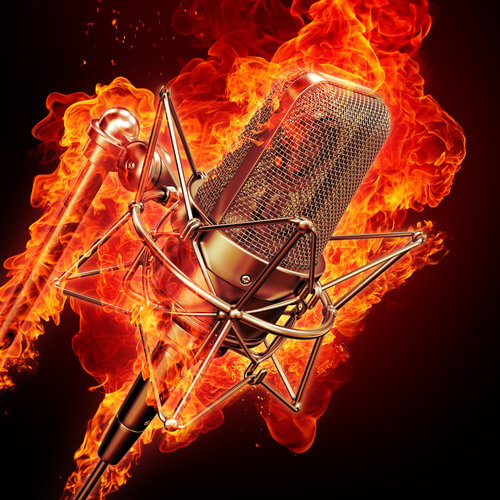 Trump supporters can expect to receive "Christmas-themed" signs to wave at tonight's rally for President Donald Trump in Pensacola.
Lara Trump, senior advisor to the Donald J. Trump for President, Inc. and wife of Eric Trump, was my guest on "Pensacola Speaks" yesterday. She, of course, talked about today's "Make America Great Again" rally to be held tonight at the Pensacola Bay Center.
"He gets energized from the crowds," she said of her father-in-law. "The crowds get energized from him. It's going to be very patriotic. I'm sure we'll hear a lot about tax reform. I'm sure we'll hear a little about Jerusalem becoming, hopefully, the new location for the embassy over in Israel. I'm sure it's just going to be a fun-filled, patriotic, Christmas-centric rally."
Does the Alabama U.S. Senate race have anything to do with his visit to Pensacola?
"You know, everybody keeps saying that but this is actually the President's 35th rally in Florida," Ms. Trump said. "He loves Florida. Florida is a second home to him, as you well know…This is just another one on the books. Obviously, we broadcast the fact that he was going to be in Pensacola to Alabama, because you guys border with Alabama there."
She hinted that the rally will have Christmas theme.
"This is just purely a Trump rally to be a Trump rally. It's something the President always wants to do, and especially around Christmas. I'm sure you remember last year, he did a lot of rallies around Christmas, and speeches. That was actually one of the things that he campaigned on. We're so excited to say, "Merry Christmas," again, and to make it acceptable. We have some really cool signs that we're going to have there from the campaign, some Christmas-centric signs."
We asked about the President's announcement this week about moving the U.S. embassy to Jerusalem.
She said, "I think this is something that the United States has wanted to do for quite some time. The past two Presidents have talked about doing it. It really took a bold leader like my father-in-law to step forward and say, 'This is something that we're committed to doing, and we want to see it through.'"
Ms. Trump added, "The reality is in all other countries across the world, we have our embassy in what they recognize as their capital. In Israel, they recognize the capital to be Jerusalem. That just makes perfect sense."
She said that the President was excited about the prospect of having a tax reform ready for his signature before the end of the year.
"He wants that to be his Christmas gift to the American people. I think he feels very optimistic about things. Congress hasn't been the easiest to work with. I think he would be the first to admit. I think he feels very good going into the holiday season that he's going to have a great gift to give the American people."
Is her father-in-law running for a second term in 2020?
"Oh, no doubt, he will be running again. Anyone who has observed the presidencies over the years will tell you that it's very hard to get everything you want accomplished in only one term. I think he has very high hopes for this country, and for things he wants to see happen in this country. He definitely wants to run for a second term."