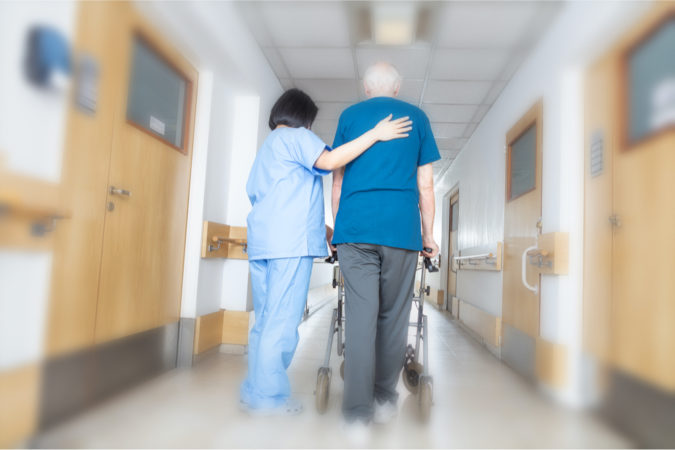 Here at the COVID-19 cases reported currently in the long-term care facilities, according to AHCA – total 70. The numbers are self-reported by the facilities.  Oakbridge Terrace is no longer listed.
Southern Oaks infections have been reduced by two-thirds.
One in four of the LTC infections are associated with staff –  total 17.
| | | | | | | | |
| --- | --- | --- | --- | --- | --- | --- | --- |
| | Facility | Type | Update | Residents | Transfers | Staff | Total |
| ESCAMBIA | ASBURY PLACE | ALF | 5/22/20 16:01 | 0 | 0 | 1 | 1 |
| ESCAMBIA | BAYSIDE HEALTH AND REHABILITATION CENTER | NH | 5/26/20 14:02 | 22 | 0 | 0 | 22 |
| ESCAMBIA | BROOKDALE PENSACOLA | ALF | 5/26/20 14:15 | 2 | 0 | 0 | 2 |
| ESCAMBIA | CENTURY CENTER FOR REHABILITATION AND HEALING | NH | 5/26/20 13:49 | 0 | 0 | 1 | 1 |
| ESCAMBIA | DE LUNA HEALTH AND REHABILITATION CENTER | NH | 5/26/20 14:03 | 1 | 0 | 0 | 1 |
| ESCAMBIA | FLORIDA MENTOR | ICF | 5/26/20 11:47 | 0 | 0 | 1 | 1 |
| ESCAMBIA | HAVEN OF OUR LADY OF PEACE | NH | 5/26/20 14:11 | 0 | 0 | 1 | 1 |
| ESCAMBIA | HOMESTEAD VILLAGE RETIREMENT COMMUNITY | ALF | 5/26/20 12:52 | 0 | 1 | 3 | 4 |
| ESCAMBIA | NEW HORIZONS OF NORTHWEST FLORIDA, INC. | ICF | 5/20/20 15:11 | 1 | 0 | 3 | 4 |
| ESCAMBIA | OLIVE BRANCH HEALTH AND REHABILITATION CENTER | NH | 5/26/20 16:23 | 0 | 1 | 0 | 1 |
| ESCAMBIA | PENSACOLA DEVELOPMENTAL CENTER | ICF | 5/26/20 14:18 | 0 | 0 | 4 | 4 |
| ESCAMBIA | ROSEWOOD HEALTHCARE AND REHABILITATION CENTER | NH | 5/26/20 13:16 | 2 | 0 | 1 | 3 |
| ESCAMBIA | SOUTHERN OAKS CARE CENTER | NH | 5/26/20 13:57 | 19 | 4 | 2 | 25 |
| | | | Total | 47 | 6 | 17 | 70 |
| | | | % | 67% | 9% | 24% | |