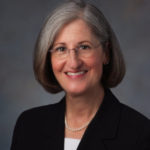 On Friday Gulf Breeze Mayor Beverly Zimmern announced that she would not seek another term. Her current term will end in December. Mayor Zimmern sent out this message to the Gulf Breeze City Council and city staff:
To My Fellow Councilmembers and the Dedicated Staff of the City of Gulf Breeze:

The past fourteen years, during which it has been my honor and privilege to serve on the City Council and as Mayor, have been among the most meaningful experience of my life.

It is humbling to be associated with such outstanding employees. Truly, the entire City owes a profound debt of gratitude for your dedication and hard work.

Thus, it is with mixed emotion that I now announce that in December I will be stepping down as your Mayor and that I am not seeking reelection for another term. While I will miss serving the City, I am looking forward to the next chapters in my life and exploring new horizons.

My decision was especially difficult because of the love I have for Gulf Breeze. In my heart I know it is time for me to turn over the reigns; however, I did not want to leave the City unless I was sure that it would be in good hands.

This was especially important in light of the decision of my counterpart, Mayor Pro Tem, J.B. Schluter, to not seeking reelection as well.

Rest assured, with both of our departures, our dedicated and loyal City Manager, Buz Eddy, and our new Deputy City Manager, Curt Carver, will continue to guide the City in the exemplary manner in which our residents have become accustomed.

With that said, I am most pleased that our long-serving City Attorney and my good friend, Matt Dannheisser, has agreed to step forward in my place.

I am equally joyed that Renee Bookout, another talented individual, will take the place of Mayor Pro Tem Schluter.

With Matt and Renee joining our returning Council members, Cherry Fitch, David Landfair and Joe Henderson, I am comforted in knowing that the City will be in excellent hands.

I encouraged Matt and Renee to run for office and could not be more pleased in knowing that my goals and desires for the City will be continued under the able direction of the new City Council. Please, over the next several months, join me in welcoming and supporting our new Mayor and Council member elect.

To my fellow Council members with whom I have had the good fortune to serve over the past fourteen years, it is difficult for me to express how much I value and appreciate your dedication and concern for our City, and your compassion for its residents.

I would like to, in particular, express my profound thanks to J.B. Schulter — a man who has for decades given freely and generously of himself to benefit our community.

The residents of Gulf Breeze are blessed to have such amazing employees who work for the City. They are hardworking, enterprising and caring. It has been a source of pride to serve along side such diligent people.

You are a major reason why our City is such a wonderful place to live, work and play.

In closing I wish to reassure all residents and staff members that I will continue to serve and represent each and every one of you until my last day in office. Having your confidence and trust for the past 14 years has been a sacred gift that I will cherish and hold in my heart for decades to come.

Thank you.