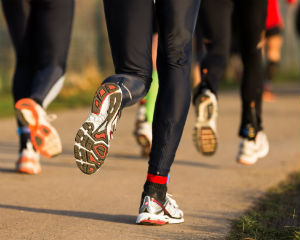 Bushwacker 5K, Bridge to Bridge 5K, and Double Bridge Run
The Pensacola Sports Association (PSA), in partnership with the Capt'n Fun Runners (Bushwacker 5K) and the Bridge to Bridge 5K, is pleased to announce the three entities have created the 850 Bridge Run Series. Comprised of the three major races which utilize the area's great bridges, the Series gives participants a goal and more of a reason to run all three events.
On Saturday, Aug. 1, 2015, the Bushwacker 5K, benefiting Big Brothers Big Sisters, will be the first race in the series. Runners will begin in Gulf Breeze, run over the Bob Sikes Bridge and finish on Pensacola Beach. Next on the race calendar is the Bridge to Bridge 5K on Oct. 17 which runs on the 3-Mile Bridge over Pensacola Bay. The final event is the PSA's signature event, the Pensacola Double Bridge Run Presented by Publix (Feb. 13, 2016) which takes runners from downtown Pensacola, over both the 3-Mile Bridge and Bob Sikes Bridge, finishing at the Pensacola Beach Boardwalk.
Runners who complete all three events will receive a commemorative poster at a separate award ceremony following the Double Bridge Run's awards ceremony. Additionally, awards will be given to the overall top three male and female athletes who complete each race.
For more information and to register for each event, visit www.850bridgeseries.com.