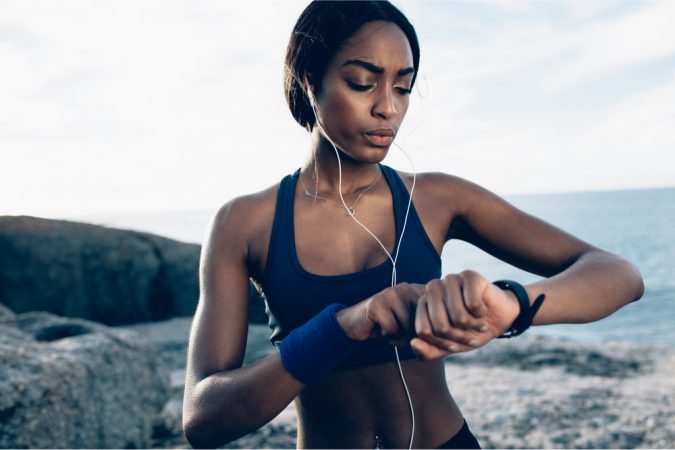 ActiGraph, a Pensacola-based  wearable technology company, has unveiled significant upgrades and enhancements to its real-world remote monitoring ecosystem:
An upgraded version of the company's flagship wearable device, the CentrePoint Insight Watch (CPIW), will be released in April 2022
Major scalability and performance improvements to the CentrePoint software platform
Newly developed raw data API for market-leading, near real-time interoperability
The CPIW 2.0 is a fit-for-purpose wearable for the continuous tracking of real-world movement and sleep behaviors in clinical trial participants, now with improved design, durability, and an enabled onboard temperature sensor. Preliminary evaluation shows this near-body temperature data has the potential to improve the accuracy of certain digital measures, such as wear time. At this time, temperature sensor data is for investigational use only.
"We're investing heavily in our hardware, software, and science offerings, and today I'm pleased to introduce the first of many new products, services, and platform enhancements planned for 2022," said Jeremy Wyatt, ActiGraph Chief Executive Officer.
The CentrePoint platform, which supports ActiGraph's wearable devices, has been rearchitected to provide unlimited scalability and better performance. The company also released a new public raw data API that provides access to raw data in near real-time to ActiGraph clients and partners. These changes were designed to improve the quality of research conducted with ActiGraph technology, ultimately advancing the development of life-changing drugs and therapies.
Citing the improvements as a new chapter for the ActiGraph platform, Chief Product Officer Kim Rejndrup said, "This, however, is only the beginning. Our product roadmap is constantly evolving to keep pace with innovation."
About ActiGraph:  Founded in 2004, ActiGraph is a leading wearable technology partner within the pharmaceutical and academic life science research industries. ActiGraph's biosensor solutions have been deployed in hundreds of industry-sponsored clinical drug trials and continue to pave the way for real-world remote monitoring within this complex and highly regulated space. With well over 2,000 clients in more than 100 countries, and referenced in approximately 20,000 peer-reviewed articles, ActiGraph has earned its reputation as the "Gold Standard" in objective activity measurement. Learn more at http://www.theactigraph.com.