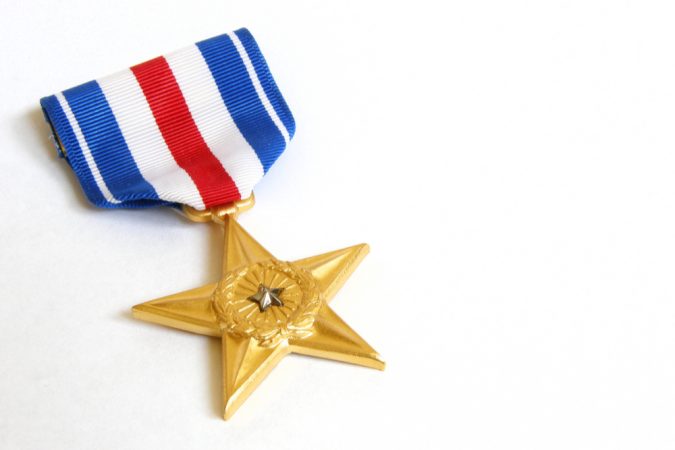 Ret. Army Col. Larry Perino of Gulf Breeze will be presented with the Silver Star Medal on October 1, 2021 in Fort Benning, Ga. As the third-highest military combat award, the Silver Star is awarded in recognition of a courageous act performed during combat operations while under fire from enemy forces.
Earlier this year, Perino was informed that the U.S. Army had reviewed the actions of more than 150 special operators involved in the October 3, 1993 Battle of Mogadishu, commonly referred to as "Black Hawk Down." The review board determined that upgraded awards were in order for 60 of the soldiers involved. Col. Perino was originally awarded a Bronze Star for his heroic actions.
At the time of the battle, Perino was a platoon leader in B Company, 3-75th Ranger Regiment and a member of Task Force Ranger. During the operation, Perino and his platoon participated as part of a blocking force during a raid. As the task force was about to leave the target area, one of the Blackhawk helicopters providing aerial support was shot down by rocket-propelled grenade fire. As a result, the original mission turned into a rescue mission to recover the crew of the downed helicopter. What started out as a planned one-hour raid mission turned into a fierce 15-hour battle.
"I am beyond humbled to be recognized again for this battle that occurred 28 years ago. The events that day shaped and influenced my military career which has spanned over two decades and continues today," said Perino. "It was an honor to serve as a member of Task Force Ranger. I feel that this Silver Star is really a tribute to the entire group, especially to the 17 soldiers who gave their last full measure that day."
A native of Globe, Ariz., and the son of a registered nurse and a WWII Marine veteran, Perino attended the United States Military Academy in West Point, N.Y., where he was commissioned as an Infantry lieutenant. Perino's military career spanned 25 years where he served in key positions with multiple operational assignments at all levels from tactical to strategic to conventional to special operations commands. These positions took him across six continents for deployments or training.
Assignments included Operations Officer of a Stryker Infantry Battalion in Iraq; Special Operations Planner at U.S. Northern Command; Commander, 6th Ranger Training Battalion; Chief of Staff, Asymmetric Warfare Group; Director, Force Management, ISAF Joint Command (Afghanistan); and Strategy/Leadership Instructor, Air War College.
Perino currently lives in Gulf Breeze and serves as the manager of program development in Business Solutions at Navy Federal Credit Union.