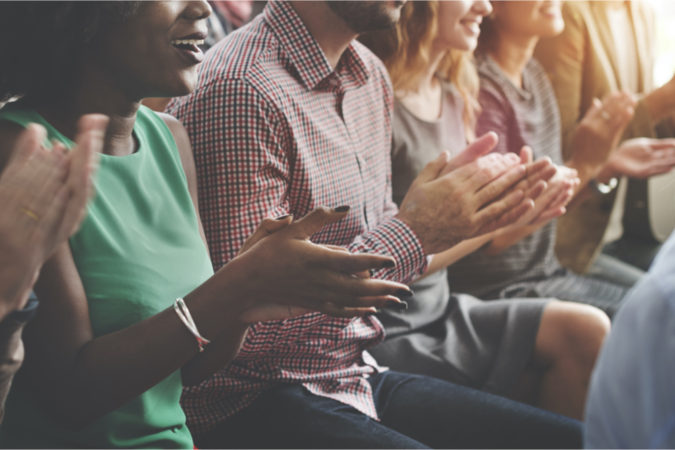 Press Release: Junior Achievement (JA) of Northwest Florida today announced its 2020 Hall of Fame Laureates are Dave & Mary Hoxeng and Lumon May.
Jr. Achievement Laureates are selected on criteria including support of Junior Achievement's mission to inspire and prepare young people to be successful in a global economy, assistance with fundraising for and implementation of financial literacy initiatives, dedication to improving the community, and distinguished community leadership that directly improves the lives of children.
Additionally, each year, JA selects an individual who is a prominent community advocate in a variety of capacities and has a history of supporting financial literacy initiatives. This award is the Marshall Blaise Adams, Sr. Give Back Award and is a tribute to the late Blaise Adams, Sr., former Market President of Centennial Bank. The 2020 recipient of this award is Marty Stanovich, Executive Director of The First Tee of Northwest Florida.
Additionally, Junior Achievement also honors distinguished local businesses for remarkable support to JA's mission. Those honors for 2020 go to the following:
Large Business of the Year: Wal-Mart (Navy Boulevard & Hwy 29 Locations)
Small Business of the Year: Pensacola News Journal
Community Partner of the Year: UWF Center for Financial Literacy
Professional Services Partner of the Year: Beggs & Lane, RLLP
Entrepreneurial Spirit 2020- Phillip Salzman, Salz Studio
Volunteers of the Year: Gene and Amanda Hurd- The Hurd Team at Keller Williams Realty Gulf Coast
Hall of Fame Laureates and Business Hall of Fame honorees are chosen each year by a special committee which consists of members from the Junior Achievement Board of Directors, staff, and volunteers.
JA will honor all its award winners at its annual Hall of Fame Gala to be held October 28th at The Pensacola Yacht Club at 5:30 p.m. All public heath guidelines related to the Pandemic will be followed including social distancing. The event is being held outdoors, has been reduced in length, and attendance is being limited. The wellbeing of all guests is the top priority.