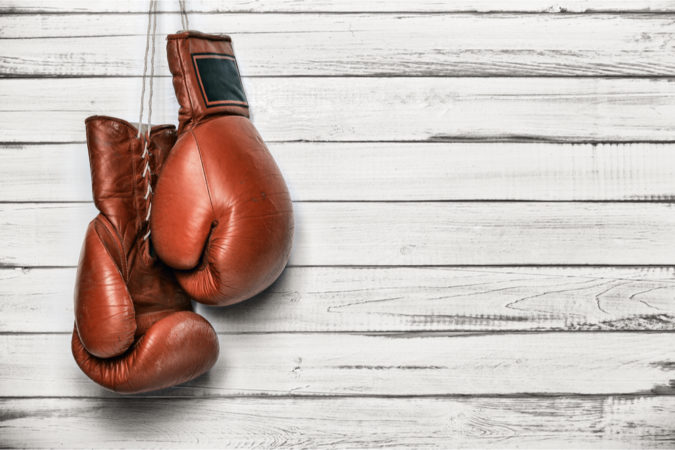 Last month, the Pensacola News Journal published a three-page story about Lutimothy May accusing his older brother, Lumon May, of real estate fraud over a church their parents renovated near Baptist Hospital, even though Escambia County Property Appraiser Chris Jones told the once-daily newspaper that such disputes over church property weren't unusual and often resolved in civil court (see "Lutimothy May has a problem – Part 1″).
In the article, the PNJ described a restraining order hearing in February 2011 during which LuTimothy accused Lumon of assaulting him when the younger brother tried to have a trailer hauled off property owned by Lumon. Lutimothy claimed he owned the trailer but provided no legal proof, according to Lumon's attorney, Eric Stevenson.
At the hearing, Lumon asserted that Lutimothy struck him, and he retrieved a baseball when the younger brother went to his car because Lumon believed he might have a gun.
Lutimothy asked for a restraining order against Lumon after law enforcement and the state attorney's office found insufficient evidence to support Lutimothy's allegations of assault. He said he needed the restraining order because he and his wife lived in fear of Lumon.
Lumon countered with a motion to dismiss the case based on a Stand Your Ground defense.
The PNJ published: "Judge Stephen Pitre said in the court hearing that Lutimothy had proven that Lumon had held a baseball bat and 'did not intend to play baseball,' but there was not enough evidence to support a restraining order so he dismissed the case."
The statement as written leaves the impression that Judge Pitre supported Lutimothy's claims. However, Inweekly last week reviewed the video of the hearing, and Judge Pitre said much more than what the newspaper published.
The restraining order was denied because Lutimothy presented no evidence that Lumon used force against him or committed an act of violence, according to Judge Petre. He called his ruling a "credibility call."
Since he didn't use force to defend his property, the Stand Your Ground defense wasn't necessary for Lumon, so the judge dismissed that defense.
In other words, Lutimothy May had no case and lacked the credibility to prove his allegations. The hearing was just another theatrical moment in his battle with his family.
What did Judge Pitre say?
The judge started his ruling by simply restating the few statements of fact that Lutimothy proved during the nearly five-hour hearing.
He said, "You have successfully proven that the respondent (Lumon) was not playing baseball. You have successfully proven that he was holding the bat. You have successfully proven that there is some discord between you and your brother."
That was all Lutimothy proved.
Judge Petre continued, "The petition was not sufficient to grant a temporary injunction at the time that it was initially filed. The evidence today is not sufficient to warrant the issuance of an injunction."
He also denied Lumon's motion to dismiss the case because the evidence and witnesses that his attorney presented also didn't show he used any force to defend his property.
Judge Petre said, "The motion to dismiss is denied based on failure to present a set of facts that essentially admits that (use of force) of the accused because of some justification. It's actually short of that. If I were to accept the respondent's evidence as presented … He didn't use any force at all."
During the hearing, Jay Bradshaw had testified that after the trailer encounter Lutimothy and his wife sat at a high school basketball game in front Bradshaw and Lumon, exhibiting no fear of his older brother. The judge said that testimony didn't impact his ruling.
"There are two ways you can get an injunction," said Petre. "The fact that may have not had been a reasonable fear at the basketball game after doesn't waive that he may have had a reasonable fear at the time he then had it, but even if there is no reasonable fear, I'm not finding the evidence to support——based on who testified, who didn't——the evidence (of fear)."
Lutimothy failed to prove that his brother completed a violent act.
Judge Peter continued, "You could still get an injunction if there was evidence of domestic violence, even without reasonable fear, if it's a completed act. If the evidence was insufficient to file a temporary, it's insufficient today. Therefore, your motion is denied based on the facts presented that would assume the use of force as justification."
The judge said to Lumon and his attorney, "Your witness says (Lumon) was just holding a bat…at best, may not even be justified. You have to have the force to justify using Stand Your Ground. The evidence is insufficient to show an act of domestic violence."
Judge Petre concluded, "This is basically a credibility call. Witnesses testify on one side, other evidence on the other side. That's the ruling, that's the decision, and that's the conclusion."