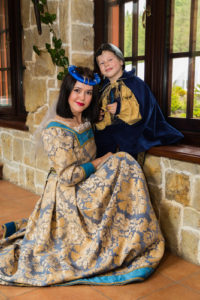 The Pensacola Little Theatre is holding a yard sale of costumes and accessories on Saturday, October 10 from 9 a.m. to 1 p.m. Bring a plastic grocery bag and fill it for $5! Larger items are negotiable.
One-of-a-kind items such as themed costumes, clothing, vintage hats, shoes and various accessories will be available for bargain hunters and cosplayers. It's a must-attend event for Halloween season, as well as for school or amateur productions.
All sale proceeds benefit artistic and educational programs at Pensacola Little Theatre.
For more information contact Kathy Holsworth at 850-432-2042 or via email at kathy@pensacolalitletheatre.com