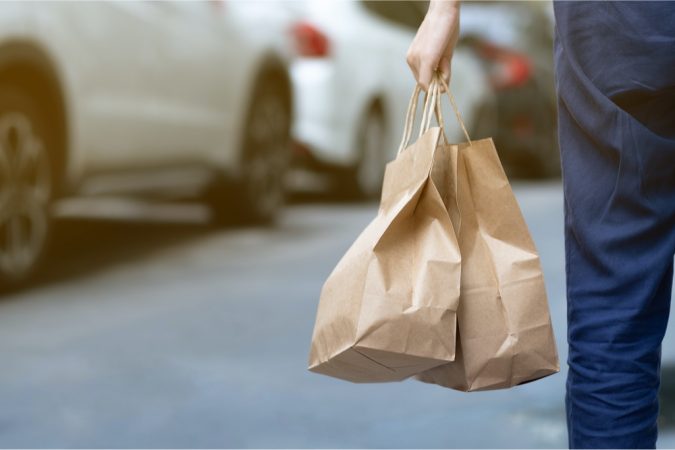 Pensacola, FL (September 23, 2021) – This school year, Manna Food Bank, Inc. is expanding its reach to food insecure students in Northwest Florida through the School Resource Officer Food Program. The program is run in collaboration with Escambia County Sheriff's Office, Pensacola Police Department, and now, Santa Rosa County Sheriff's Office.
Since 2018, when it was discovered that school resource officers were coming out-of-pocket to feed students in need, Manna has provided boxes of ready-to-eat, grab-and-go food items to the school resource officers of Escambia County Sheriff's Office and Pensacola Police Department. The food not only addresses an immediate issue – hunger – but also creates an opportunity for the officer to develop a relationship with the student, opening the door to conversations about academic performance, behavior, life at home, and more.
The program proved successful in 17 Escambia County schools in its first three years, paving the way for the program to expand to Santa Rosa County. Santa Rosa County Sheriff's Office school resource officers in 19 schools are now supplied with food boxes, allowing them to provide immediate access to food for students in need.
Due to the effects of the pandemic and Hurricane Sally, childhood hunger has sharply risen – from 1 in 5 children facing food insecurity in 2019, to now 1 in 3. Manna works diligently to address childhood hunger and creates programs like the School Resource Officer Food Program that serve this vulnerable population.
For more information, please visit https://www.mannahelps.org/info/programs/