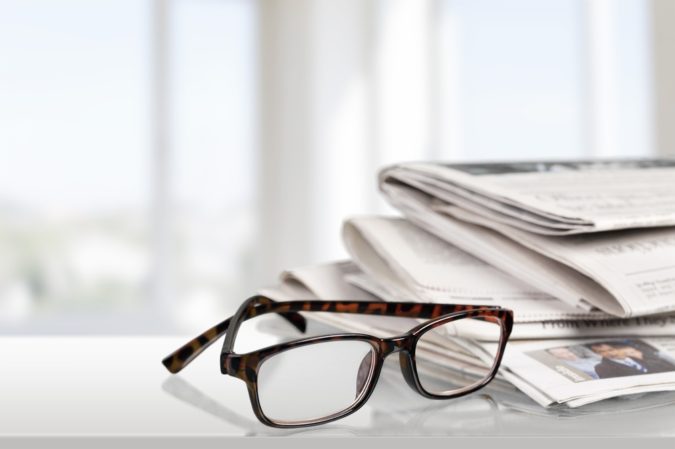 Through a public record request, Inweekly received the 60 applications for the City of Pensacola's Public Information Officer. Out of those 60, 36 met the minimum job qualifications.
Here is the list of those who qualified. All of the 36 applicants have bachelors. If they have a higher degree, it's noted. We also summarized their job experience per the applications.
Justin Anderson: 12 years Director of Marketing-Hyatt Coin & Gun Shop.
Kayla Becker: Masters-Political Science, 2-years secretary-African Humanitarian Educational Research Organization.
Jason Beisel: 3 years Public Information Coordinator – City of Clearwater; 3 years journalist-WFTS-TV ; 3 years WFLA-TV
Kim Bene: 13 years Creative Director Marketing & Communications – Parish Digital Cinema; 6 mos. Creative Director Marketing & Communications-Clear Channel; Euro Public Relations Mgr – Salt Lake Organizing Committee 2002 Winter Olympics
Catherine Butler: 19 years Marketing Director – Gulf Coast Plastic Surgery; 11 years Acct Supervisor, Director of Media & Marketing, VP – Geiger & Associates Public Relations
Jeremy Diamond: Law degree, 2 years Consultant-Recreo Agency; 16 years Consultant-Diamond Business Group
Regent Ducas: 8 years President-Power Web Videos; 6 mos. VP News-CBS News; 5 years News Director KCTV-CBS; 5 years Asst. News Director-WDIV-NBC
Rod Duren: 18 years Public Affairs Officer-Naval Hospital (PNS)
Duwayne Escobedo: 5 years freelance writer and communications; 1 year SEO editor, writer-CleverOrge; 3 years Director of Communications-U.S. Sports Academy; 1.5 years Political Consultant-Impact Campaigns
Sue Evans: Masters-Business Administration, 6 years Director of Corporate and Community Relations-Pensacola Habitat for Humanity; 2 years Small Business Resource Specialist-UWF SBDC; 1.5 years Adjunct Instructor-PSC; 12 years Co-owner, Office mgr-Evans Builders
Ravin Floyd: 6 mos. Project Manager-DigiPro Media; 1.5 years PR specialist-City of Pascagoula; 2 years PIO-City of Ocean Springs
Michael Forell: 8 years Property Manager -Jack Dowdy Co.; 3 years Chief of Partnerships-Big Brother Big Sisters of Central New Mexico; 2 years Director of Donor Recruitment-United Blood Services; 9 years, Director of Donor Services-American Red Cross Biomedical Services
Blain Fowler: 6 mos. Graphic Designer-GB News; 6 mos. Director & Head Coach, Trampoline & Tumbling-World Champions Centre; 9 years Owner, Operator, Head Coast-Wildcard Gymnastics; 2 years District Athletic Director-West Allis/West Milwaukee School District
Lewis Garvin: 1.5 years Director of Community Relations-Gulf Coast Health Care; 4 years Director of Business Development-Medical Center Clinic
Frank Giammaria: Masters-Public Administration, 3 years Executive Director-Ballet Pensacola; 6 mos. Director of Campaign Development-United Way of Okaloosa & Walton Counties; 3 years Campaign Manager-United Way of Escambia County
Lea Goodsell: 6 years VP Business Development and Branding-Renova Energy; 11 years Founder/President-Goodsell Group; 4 years President-Transactional Marketing Partners; 10 years Co-Founder/President-Kiner/Goodsell
Sachel Harris: 2 years Command Information Officer-US Army Alaska; 5 years Public Affairs Specialist-US Air Force
Carrie Hatfield: 12 years Account Manager-Seward Screw Products
Stacey Jurchison: 3 years Senior Director, Communications-Aptevo Therapeutics; 1 year Communications Contractor-Rexahn Pharmaceuticals; 10 years Director, Corporate Communications-PharmaAthene; 7 years Senior Director, Corporate Communications-Guilford Pharmaceuticals
Norm Karkos: 15 years News/Sports/Anchor/Reporter-Hearst TV WMTW TV; 3 years Owner- 26 Multimedia LLC; 1 year Director of Marketing-Shaker Hill Outdoors; 1 years Digital Sales/Sales Consultant-Scott's Recreation
Kaycee Lagarde: 2 years Senior Community & Media Relations Specialist and 1.5 years Community & Media Relations Specialist-Escambia County; 6 mos. Promotions Coordinator-WSRE PBS
Laura Mager: Masters-Public Administration, 3 years Social Media Coordinator/Police Records Supervisor-City of Pensacola; 2 years Director, Community and Public Relations-BP America; 4 years Executive Director-American Red Cross, North Central Florida Chapter;3 years Administrative Services Director-Jackson County BCC
Ryan Neubauer: 2 years Communications & Development Consultant-Wellfully; 2 years Public Relations & Partnership Manager-Heartbeat International Foundation; 5 years Project Manager-Build It Downtown Tampa; 1 year Legislative Aide-City of Milwaukee
Alexandra Norton: 1 year Public Information Specialist-City of Pensacola; 2 years Reporter/Anchor-WEAR TV; 2 years Multimedia Journalist-KXLY TV; 2 years Weekend Anchor/Reporter -KIEM TV
Mike O'Connor: 14 years Editor of Gosport-PNJ/Ballinger Publishing
Antoinette Odom: 1 year Public Relations Associate-IMS ExpertServices; 2 years Member Service Rep.-Navy Federal
Lisa Price: Masters-Business Administration, 1 year DCF Officer-State of Florida; 3 years Supervisor-USPS; 5 years VP of Human Resources-Payroll Management
Duncan Ray: 2 years Social Services Director-Panama City Developmental Center;4 years FACT Program Assistant-Life Management Center of NW Florida
Steven Richardson: Law degree, Masters-Mass Communications, 1 year Director of Marketing & Public Relations-Huston-Tillotson University; 4 years Public Relations Coordinator-Natchez-Adams School District; 2 years Foreclosure Prevention Attorney-North Mississippi Rural Legal Services; 1 year Staff Writer-The Rankin Record
Jeff Rogers: 6 years Communications & Brand Manager, 1 year Corporate Communications Supervisor, 3 years Communications Specialist, Media Relations-Gulf Power; 12 years Senior Account Manager-EW Bullock Associates
Robert Thead: Masters-International Relations, Masters-Political Science, 1 years Community Outreach Coordination-Ever'man; 3 years Research & Communications Associate-Partnership to Cut Hunger in Africa; 1 year Assistant Farm Manager-The Lamb's Quarter Sustainable Agriculture; 2 years Freelance Writer & Tutor
Ian Thomas: Masters-Sport Administration, 8 years Public Affairs Specialist-National Institute of Environmental Health Sciences; 11 years Owner, novelist-Sharkfight Publishing LLC; 6 mos. Contract Closeout Specialist-Visions Corps; 4 years Fingerprint Tech-Leon County Sheriff's Office
Monica Tripp: Masters-Strategic Communications, 2 years Social Media/Marketing Manager-SAM's Apothecary; 7 years Media Liaison, Communications Officer, 2 years Shift Supervisor-Gallatin County 911
Tonya Vaden: 5 years Marketing Coordinator-City of Pensacola Parks & Rec; 6 years Parks & Recreation Manager-Recreation & Special Services-City of Clarksville; 2 years Marketing & Public Relations-City of Clarksville Mayor's Office, 7 years Marketing & Public Relations Supervisor/Recreation Programmer-City of Clarksville
Stephanie Walz: 2 years Permit Clerk- City of Pensacola; 1 year Teacher-Escambia County School District; 6 mos. Editor-The University of Florida Newsroom; 2 years Writer-The Independent Florida Alligator
Larry Watson: Masters-Christian Leadership, 6 years Pastor/CEO-Englewood Baptist Church