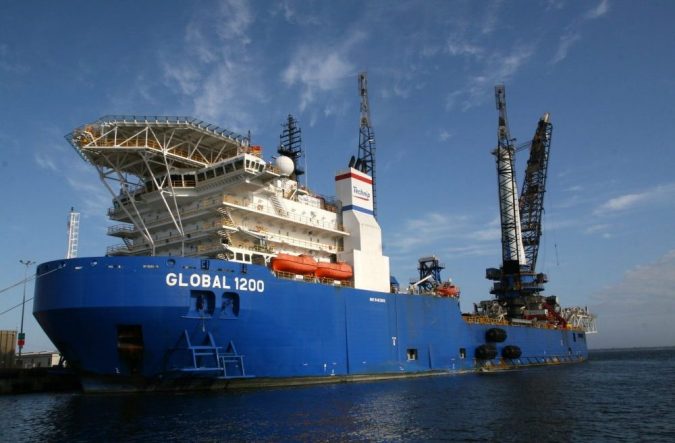 Mayor Grover Robinson has selected Clark Merritt as the new Director of the Port of Pensacola, responsible for overseeing operations at the Port including budgeting, tenant management and Port development. The Pensacola City Council approved the appointment last Thursday.
"We are very fortunate to have talented employees like Clark here at the City of Pensacola, and I am excited to have him continue to lead the Port of Pensacola to great success as the Port Director," Mayor Grover Robinson said. "I have every confidence that Clark's experience at the Port and throughout his career will make him a great leader for the Port of Pensacola as it continues to flourish."
Merritt was selected to replace former Port Director Amy Miller, who now serves as Deputy City Administrator for the City of Pensacola. Merritt has served as the Deputy Port Director since October 2019, after starting with the Port of Pensacola in 2013 as the Port Business Development Manager.
A native of Pensacola with deep family ties to local maritime commerce, Merritt graduated from the University of Florida and was commissioned an ensign in the U.S. Navy. He served on active duty with tours in tactical aviation squadrons, including combat operations during the first Gulf War and as the maintenance officer for the Navy Flight Demonstration Squadron (Blue Angels). He retired from the reserves as a Commander completing over 22 years of service.
As the Deputy Port Director, Merritt was instrumental in several successful projects including Pensacola Bay Ferries establishment, Streamline Boats of Northwest Florida expansion, the growth of Offshore Inland's business, and various environmental programs such as Green Marine and Audubon Florida's rooftop nesting program for port warehouses. Merritt also managed a $3.6 million berth rehab project, Pensacola Bay Oysters establishment, American Magic sailing team, and approximately $17 million in repairs underway at the Port of Pensacola following Hurricane Sally.