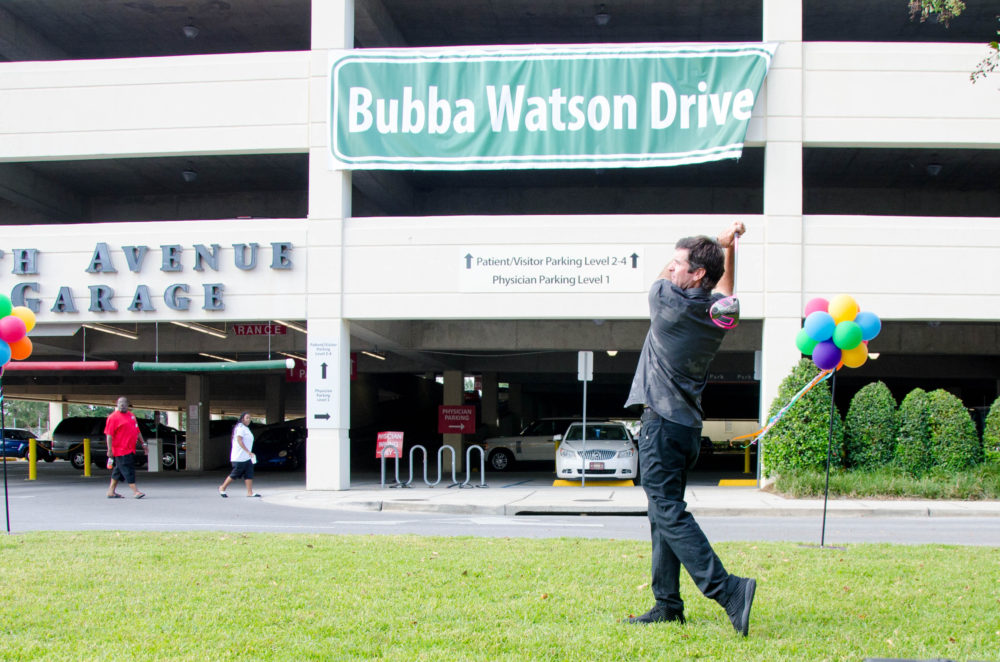 The Gulf Coast community rallied behind professional golfer Bubba Watson to help him win the first round of the 2018 MetLife MatchUp, securing a $20,000 donation to The Studer Family Children's Hospital at Sacred Heart. Now it's time to do it again!
The MetLife MatchUp is an online contest that asks fans to vote for the best recovery shot throughout the PGA TOUR season. If Bubba wins, he has generously committed to donating $500,000 to The Studer Family Children's Hospital.
Please vote for Week 11 Finalist, Bubba Watson, up to 20 times/day from August 5 – 15.
Your vote will make a world of difference to children and families throughout our region.