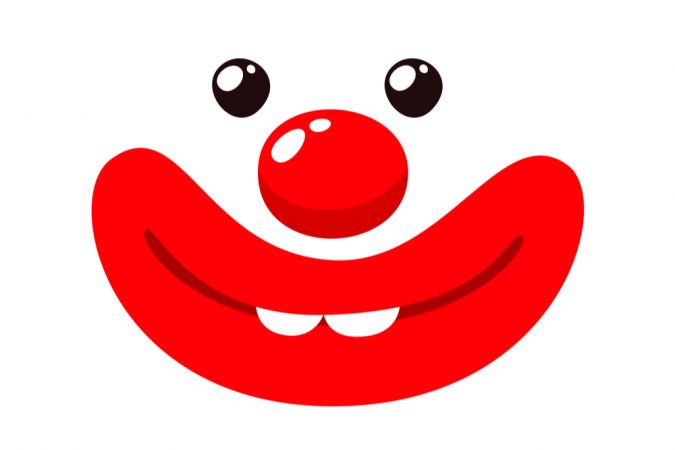 Our  congressman, Matt Gaetz, has launched a new rally tour that said is to "band together and celebrate being Floridians." Did he start it in his district in Northwest Florida? Maybe the Pensacola Bay Center or Destin or even 30A?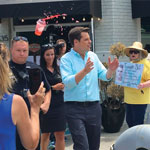 No, his "Florida Man Freedom Tour" held its first event at Hilton Melbourne Beach Oceanfront yesterday, marking a nearly  four-month absence from our area. During that time, he has done a rally tour with Rep. Marjorie Taylor Greene that was a financial disaster, advocated for #freeBritney Spears and performed several other publicity stunts that had nothing to help Northwest Florida.
His latest email to his constituents lists no events in this district that he attended in the past week. Instead Gaetz brags about his television appearances and touts resolutions that nothing to do with his district:
REPS. GAETZ, GOHMERT, GOSAR AND GREENE LOCKED OUT OF CORRECTIONS FACILITY
On Thursday, I joined Representatives Louie Gohmert, Paul Gosar, Marjorie Taylor Greene to inspect the corrections facility where the January 6th prisoners are being held. Department of Corrections staff LOCKED OUT Members of Congress from our review of the conditions. The American people deserve answers. What is Attorney General Merrick Garland hiding?
Click Here to Watch the Video!
REP. GAETZ DISCUSSES BIG TECH WITH DR. GORKA
On Monday, I appeared on "The Gorka Reality Hour" to discuss how we are going to break up Big Tech and stop social media censorship. As long as Big Tech maintains its oligopoly, it will continue to collude with the Democratic Party to deprive Americans of their free speech.
PELOSI APPOINTEES SHOULD NOT SERVE ON OTHER COMMITTEES
On Monday, I also joined Newsmax's National Report to discuss Kevin McCarthy's duty to take stronger action against RINO's Adam Kinzinger and Liz Cheney. If they're going to accept Nancy Pelosi's appointments to committees, we should remove them as Republican representatives on the House Armed Services and Energy & Commerce committees.
REP GAETZ CONDEMNS U.N.-SPONSORED ANTI-SEMITISM
I am proud to cosponsor Rep. Chip Roy's bill because your tax dollars have no place perpetuating antisemitism. The United Nations Relief and Work Agency for Palestine Refugees in the Near East (UNRWA) takes American foreign aid money and provides the United States with nothing in return. This is yet another example of wasteful foreign assistance, which subverts American interests abroad and undermines our nation.
Click Here to Read the Resolution!
REP. GAETZ COSPONSORS RESOLUTION COMMENDING PRIVATE SECTOR SPACE EFFORTS
Of the many things Floridians can be proud of, one the best has to be our deep connection to space. For this reason, I  recently cosponsored House Resolution 515, which praises the efforts of those working on the Artemis program. It is with great pride that I support our best and brightest who are working to take us back to the Moon!
Click Here to Read the Resolution!
---
It's all about him, nothing about us.
Nothing about protecting our bases – NAS Pensacola, Corry Field and NAS Whiting Field. Nothing about the rise of COVID case in his district. Nothing about anything that helps us directly.  It's me, me, me.