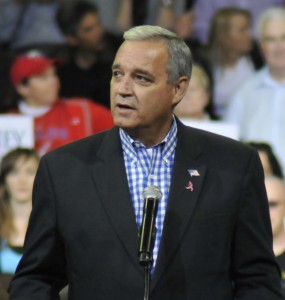 Last week, the United States Senate passed its immigration reform bill. The House is expected to take up the issue after the Fourth of July holiday. Rep. Jeff Miller (R-Fla.) expects that conversation to fall flat.
"The Senate-passed immigration bill has no chance of passing the House as it is written," Miller said on Friday.
The Senate bill provides for a pathway to citizenship for illegal immigrants—a move critics say amounts to 'amnesty'—and also provides more funding for security along the country's southern border. Though the measure passed with 14 Republican votes in the Senate, their counterparts in the Republican-controlled House appear solidly opposed.
"Rewarding individuals for breaking the law, while failing to adequately address the pressing issue of border security, is not the correct approach," Miller said. "I favor strengthening and improving border security, looking at ways to improve the legal immigration system, and renewing our focus on enforcing the immigration laws currently on the books."