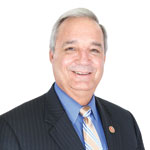 Sources close to Congressman Jeff Miller say that the congressman is now considering running for U.S. Senate in 2016.
"Rick, the race is so wide open that Jeff has to consider running," said my source.
Last week, Rep. Miller had come on Pensacola Speaks and said that running was even up for discussion, but, since then, several potential candidates have decided to not seek the Senate seat currently held by Marco Rubio.
Stay tuned.