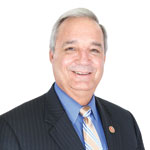 Chairman Miller released the following statement today regarding the first anniversary of the VA scandal, which was made public at an April 9, 2014, House Committee on Veterans' Affairs hearing.
"I think Sec. McDonald is doing his best to correct VA's course, but enormous challenges remain. VA's chief problem – a widespread lack of accountability among failed employees – is as prevalent today as it was a year ago.
In fact, in the wake of the biggest scandal in VA history, which centered on appointment wait time manipulation, not a single VA senior executive has been fired for wait time issues. Further, VA employees at the heart of the scandal in Phoenix remain on paid leave to this day. Everyone knows accountability is a major problem at VA, and right now the department needs to work with Congress to ensure VA has every tool possible to swiftly hold problem employees accountable.
That's why VA's refusal to support any HVAC legislative efforts to improve accountability at the agency introduced this Congress is so disappointing. No one thought the department's problems would magically disappear upon the appointment of a new secretary. But it's been a year since the scandal broke, and the department is still facing challenges with transparency, protecting whistleblowers and conveying accurate information to the public.
It's simply naïve to think these issues will subside in the absence of the thorough housecleaning the department desperately needs. Eric Shinseki's tenure as VA secretary was marked by many widespread and systemic problems. But to his credit, Shinseki accepted responsibility for the issues that occurred on his watch.
Unfortunately, the same cannot be said for many employees who, despite their connection to the VA scandal, remain on the department's payroll to this day." – Rep. Jeff Miller, Chairman, House Committee on Veterans' Affairs