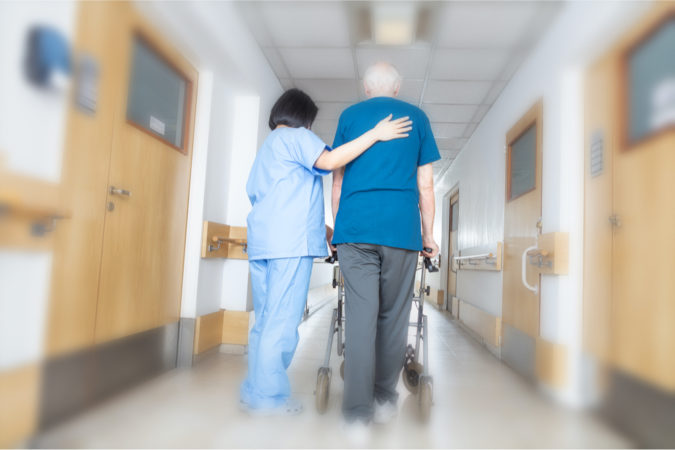 Four weeks after Escambia, Santa Rosa and Okaloosa counties reopened their beaches, Escambia reported 24 new COVID-19 cases and Okaloosa 16 cases. On Wednesday, Santa Rosa County reported 28 new cases.
For the month of May, the Florida Department of Health reports Escambia had 413 new cases  – 11 more than April. Deaths tripled, increasing from 11 on April 30 to 33 by May 31.
However, Escambia County had more people tested during May, and the positive percentage dropped from 7.2% to 4% during the month.
Last week, Escambia County had eight deaths in long-term care facilities – five more at Bayside. The previous week, the county only had three new deaths in nursing homes.
Year-to-date, Escambia County has had 26 deaths in long-term care facilities – 26 souls that died without family to comfort them.
LTC deaths account for 79% of our COVID-19 deaths. A third of the 33 all May deaths due to the virus happened over the past two weeks among nursing homes residents.
Please take the time to let the magnitude of this tragedy sink in and pray for their families.
| | | | |
| --- | --- | --- | --- |
| | 30-May | 22-May | Increase |
| Bayside | 12 | 7 | 5 |
| Southern Oaks | 8 | 6 | 2 |
| Brookdale | 4 | 4 | 0 |
| Rosewood | 1 | 0 | 1 |
| Arcadia Health | 1 | 1 | 0 |
| | 26 | 18 | 8 |
| | | | | |
| --- | --- | --- | --- | --- |
| | 5/29/20 | 5/31/20 | Increase | |
| Total Cases | 53285 | 56163 | 2878 | 5.40% |
| Florida Residents | 51918 | 54764 | 2846 | 5.48% |
| Non-Fla. | 1367 | 1399 | 32 | 2.34% |
| Deaths | 2364 | 2451 | 87 | 3.68% |
| | | | | |
| Escambia | 791 | 815 | 24 | 3.03% |
| Okaloosa | 207 | 223 | 16 | 7.73% |
| Santa Rosa | 240 | 245 | 5 | 2.08% |