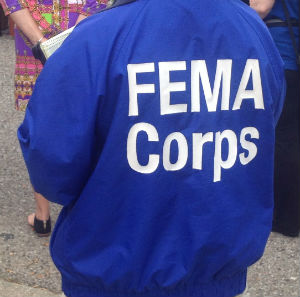 Residents of Escambia and Santa Rosa counties who were unemployed as a result of the April 28 to May 6, 2014, severe storms and flooding, have until Monday, June 9, to apply for federal Disaster Unemployment Assistance benefits.
Residents of Okaloosa and Walton counties have until Thursday, June 12, to apply, and Jackson County residents have until Monday, June 23, to apply.
Recovery officials advise storm survivors that these deadlines apply to disaster unemployment only. Other forms of disaster assistance from the Federal Emergency Management Agency still may be available until July 7. To be eligible for disaster aid, however, storm survivors must register with FEMA by going online to DisasterAssistance.gov, via smartphone at m.fema.gov or by phone at 800-621-3362. Survivors who are deaf, hard of hearing or have a speech disability can call TTY 800-462-7585.
The disaster unemployment assistance program, which is administered by the Florida Department of Economic Opportunity, extends coverage to self-employed individuals, part-time workers, farm workers and others who have lost employment as a direct result of the disaster and do not qualify for regular re- employment assistance benefits.
To be eligible for either regular state re-employment assistance or federal disaster unemployment assistance, the applicant must be a legal resident. An individual must not be entitled to regular state re- employment assistance, must have been working in or residing in a county, for which the disaster has been officially designated, or the individual was scheduled to start work and the job no longer exists, or the job became inaccessible as a direct result of the disaster.
To file a disaster unemployment claim, call 800-681-8102, from 7:30 a.m. to 6:30 p.m., EST, Monday through Friday.