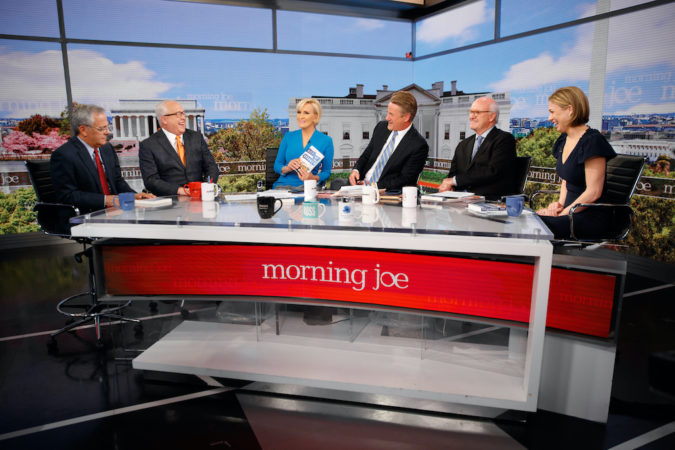 Morning Joe had several Inweekly connections this week.  Joe Scarborough, founder of the Florida Sun and publisher emeritus of The Independent Florida Sun – predecessors of the Inweekly lineage, brought back Izzy Walzer to critique the Democratic Presidential Debate and pick Winners & Losers.
Izzy Walser wrote for the Florida Sun from 1999-2000. He covered politics, Valentine's Day, Hollywood, religion and just about everything. He was often mentioned in the masthead as National Affairs Correspondent. Izzy was Pensacola's version of Hunter S. Thompson, or so he thought.
Other Sun writers included Esther Bankhead, formerly Miss Demopolis 1947 and Central Alabama Demoltion Derby Champion, 1961-64, and  Sloan Geekingsworth III, press release editor.
This morning, Joe and Mika interviewed Randall Lane, my editor when I covered the Billings murder case and the BP oil spill for The Daily Beast. Randall is now the Chief Content Officer for Forbes.