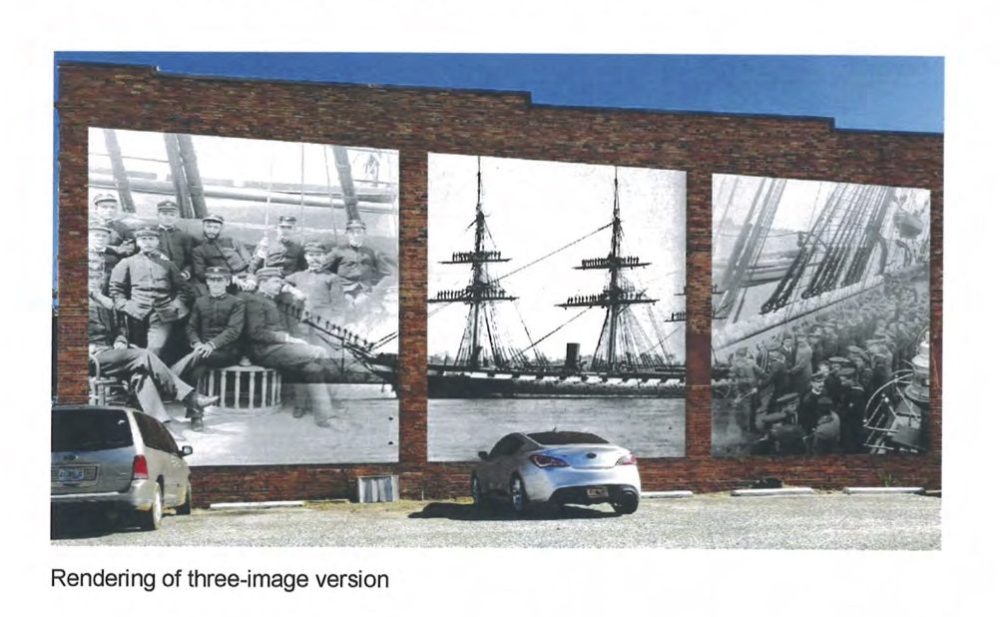 If the City of Pensacola's Architectural Review Board approves, the University of West Florida Historic Trust will install a three-panel vinyl mural to the west side of its building on 110 E. Church Street.
The UWF Historic Trust has collaborated with Lamar Advertising and the Florida Division of Historical Resources to create a design that meets the needs of the project and conform to the design standards for the National Park Service grant. An earlier design had failed to garner ARB approval in December.
The mural panels are 25 feet tall and 20 feet wide. The panels will be changed every six to twelve months with the content alternating between artwork and images. The focus of the content will be the maritime history of Pensacola.
The Architectural Review Board meets at 2 p.m. on Thursday, Feb. 15, in the Mason Conference Room in Pensacola City Hall, 222 W. Main Street.