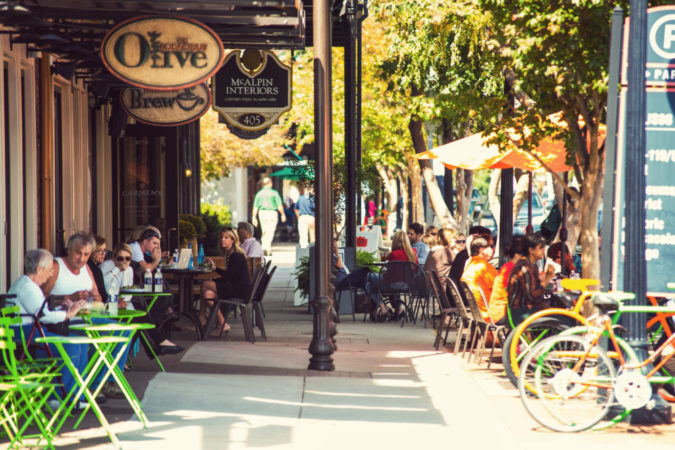 NAIOP of NWFL gathered last night to celebrate the biggest deals in commercial real estate and construction along with the industry's local top performers at the NAIOP Annual Awards Banquet.
Developing Leader of the Year – honoring up-and-coming commercial real estate professionals, 35 years of age and under, for their valued contribution and
commitment to the industry, awarded to Megan Fry.
Member of the Year – recognizes a member who has promoted the association and worked to further NAIOP's activities and influence, awarded to Will Dunaway.
Distinguished Member – honors a NAIOP Member who has demonstrated outstanding commitment, passion for the commercial real estate industry, an unparallel dedication to NAIOP, awarded to Bo Johnson.
Deal of the Year – These deals require creativity, flexibility and perseverance to structure and meet client goals. They have an impact on our community and marketplace and stand out among the best. Awarded to Billy Lovelace and Bobby Switzer for the Trustmark / Fisher Brown Bottrell Building Lease.
New Development Office Class – Presented to a development that is both creative and innovative, one that has had significant impact on the community either by creating new jobs or generating other development in the area, awarded to Baptist Medical Park-Airport Location.
New Development Industrial Class – Presented to a development that has proved to bring in new industry and create new local jobs, a development that has impacted the community by raising the standard for industrial construction, awarded to Cape Horn Marine.
Re-Development of the Year – Recognizes a facility that has been transformed and renovated into something entirely different, a facility that now has a greater positive impact on the surrounding community and displays an original and resourceful design, Awarded to Bodacious Brew/ Bodacious Olive and Re-Development- First Runner Up – awarded to Interstate Office Plaza 1 & 2.