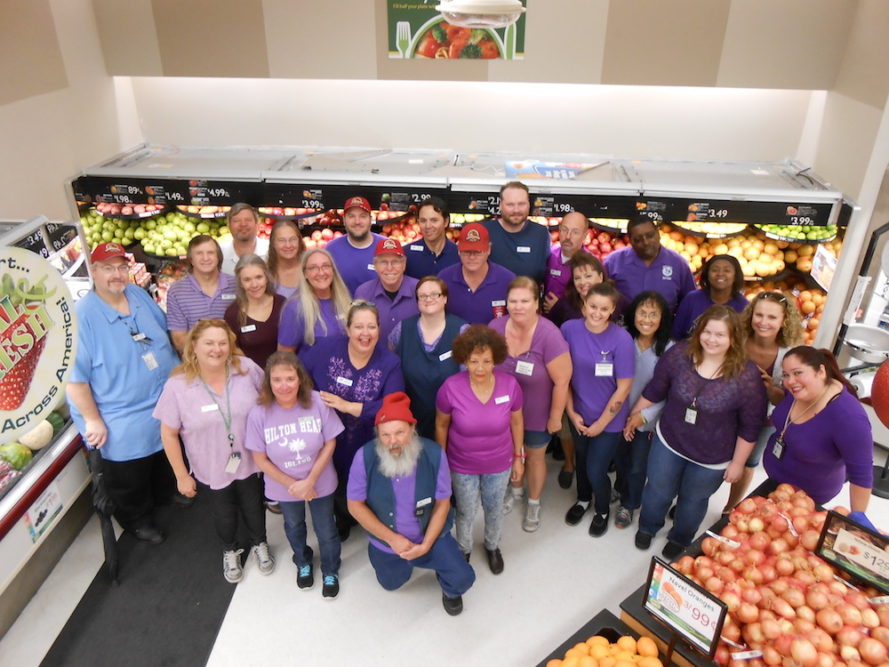 Naval Air Station Whiting Field's Commissary recently earned recognition as the top small commissary in the United States from the Defense Commissary Agency.
The Richard M. Paget Award honors the best small commissary in the armed forces across a selection of grading criteria – customer satisfaction, sales, safety and more. Commissary Directory Joseph H. Jeu praised the team for their superior performance.
"Considering the hard work you put forth to achieve this award, your efforts are truly commendable," he said in his letter congratulating the staff. "Thank you for all you do on a daily basis to ensure the military community in your area receives the highest quality service from the commissary benefit."
The crystal trophy will maintain a place of honor in the commissary in the trophy case next to the exit. Additionally, next to the display behind Register One the commissary staff will post the congratulatory letter from Jeu. Receiving the award was bitter-sweet due to the recent passing of the store manager under whose leadership the award was earned. The commissary staff created the display of photographs to honor Kristen Linn's memory and will keep the letter with the display recognize her dedicated leadership to the team.
"It is very exciting for the store to earn the award," Grocery Department Manager Dawn Schultz stated. "The saddest part is that it would have been great to celebrate with [Kristen]. She did a lot of work to prepare the award."
Schultz emphasized that the comments on the action line were undoubtedly one of the key reasons the staff was chosen. According to her, at most stores, the line is used to make complaints, but the Whiting Field store gets three or four comments a week, and they are nearly all positive.
"We are here for our patrons and we work hard to provide great service," she said.