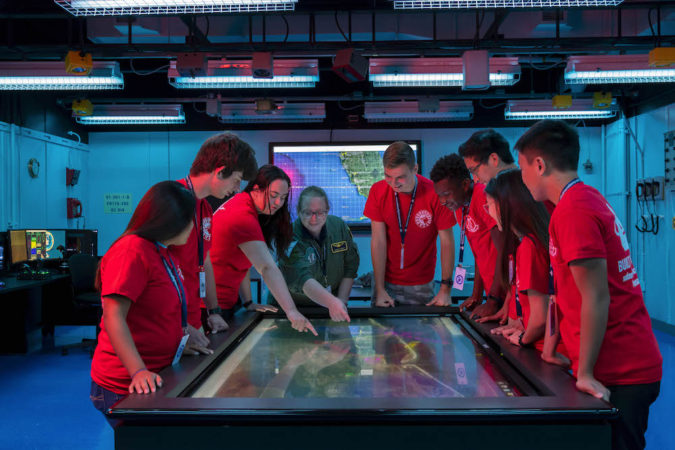 Press release: The National Flight Academy (NFA) in Pensacola, Fla., is offering savings beginning Cyber Monday, Dec. 2, through Friday, Dec. 6, on specific 2020 Cyber Security six-day overnight deployments. Save an extra $50 on the total price of the program.   
NFA attendees get to live aboard the virtual aircraft carrier, AMBITION, where they go through an immersive, aviation-based adventure that is revolutionizing Science, Technology, Engineering and Mathematics (STEM) education. The students experience theme park-style thrills surrounded by advanced technology, flight simulators and virtual reality missions that ignite imagination and encourage learning.
Discounts for the 2020 program dates listed below will be available during a public sale beginning Cyber Monday and ending on Friday, Dec. 6. Cyber Monday discounts are singular savings for the 2020 season and are not valid with any other promotional offer.
Programs Include:
20-01 Cyber Security Deployment
May 24 – May 29
Registration deadline: April 22 at 12 p.m.
span lang="EN">Register station link: https://tinyurl.com/CyberSec2001
Cost: $950 $899
20-12 Cyber Security Deployment
August 9 – August 14
Registration deadline: July 8 at 12 p.m.
Register button: https://tinyurl.com/CyberSec2012
Cost: $950 $899
For more information about the National Flight Academy, visit nationalflightacademy.com or find us on Facebook, Twitter and Instagram.