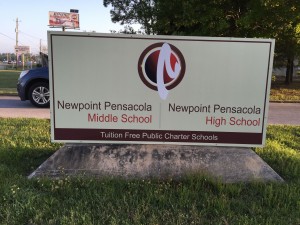 Last Friday, July 17, the North Carolina Charter Schools Advisory Board approved two new charter schools to open in 2016.
The schools, Pine Springs Preparatory Academy and Cape Fear Preparatory Academy, had been originally hired Newpoint Education Partners (NEP) as their management company.
After news broke about NEP being under investigation in Escambia County for allegations of grade tampering, the State Board of Education referred the schools' applications for further review.
The boards of the two charter schools then terminated their management agreements with NEP, which paved the way for the Advisory panel to approve the applications.