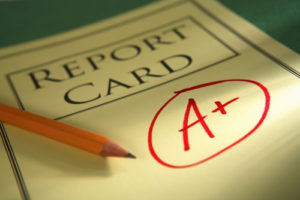 Last night the 21st Century Academy of Pensacola board voted 4-0, with Tracy Adcock absent, not to appeal the notices of termination from the district for two of its three charter schools, Newpoint Pensacola High and Newpoint Academy.
It also accepted a financial report that the board will present to the Escambia County School Board that shows the third school, Five Flags Academy, can not afford to operate as a stand-alone. Read Doc – Jun 4, 2015, 10-23 PM
21st Century Academy of Pensacola is the non-profit that was set up by Newpoint Education Partners (NEP), the management company that operates charters schools elsewhere in Florida and in Ohio. NEP ran the Newpoint charter schools in Escambia County. Last month, Escambia County School Board terminated two of the charter agreements after staff found improper record keeping of grades and attendance, employees being hired without proper background checks, and other contract violations. On June 1, Newpoint math teacher Chris Fowler was arrested for illegally helping students with their End of Course exams in 2013 and 2014.
At the 21st Century board meeting, most of the discussion centered on the issue of teacher pay and Newpoints contractual obligations to staff. Board chair Linda Brown told the teachers that the board knew May 22 that NEP was pulling out of the schools and the teachers would be terminated.
NEP VP Carla Lovett attended the board meeting by phone. Brown asked Lovett who do the teachers communicate with concerning their pay. Lovett danced around and finally said "I guess that they can communicate with Newpoint education partners about it."
This was greeted with laughter from the audience. She could not say when teachers could expect resolution, saying only, "It is definitely in process … I can't say absolutely it will all be resolved tomorrow, next week, next Tuesday, I don't know. Obviously, we got to get it resolved quickly."
Regarding teacher pay: Lovett said, "They are not contracts. They are offer letters. The way they are worded it's very different than what most people that are educators are accustomed to in terms of a contract for a given school year … If money is available and owed, certainly will make sure that it's paid."
Nancy Salvato, who taught civics and American history at Newpoint Academy: "We gave up portion of each paycheck so we would receive it in the summer … In every school district in the country, when the teacher receives a contract or an offer letter … the idea of a salary being annualized is commonplace."
She said she had an email from John Graham from when she was hired assuring her that pay was annualized — That is, that she would receive 26 paychecks per year. Also, she noted that the teacher handbook specifically used the word annualized pay. See Newpoint Emails & Handbook Page
"Basically, what you were saying is, 'We'll pay all the bills but the teachers, and we'll take all the money that the district is giving us and all that money that would have gone to the teachers, and we'll appropriate it somewhere else."
At the end, the 21st Century punted, not giving the teachers many answers to their questions.
Brown said, "The board doesn't have the ability to sort this out tonight."
The most recent audited financial reports for the Newpoint Pensacola High School are the fiscal year that ended June 30, 2014. NEP's management was to be 18 percent of gross receipts. However, the reports show $145,162 for Board of Education and $167,198 for School Administration, a total of $312,360. Part of the school administration is probably the salary for the director, John Graham. NEP only paid $241,267 for teachers.