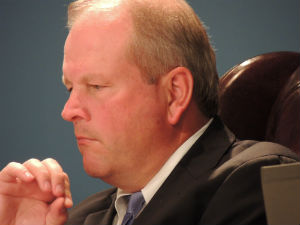 Former Escambia County Assistant Adminstrator Larry Newsom has been hired to be the new city manager of Flager Beach, Fla.
On Nov. 12, Flager Beach City Commissioners voted unanimously to select Newsom, who beat out former Fernandina Beach city manager Joseph Garrity Jr. for the job. He will enter negotiations with the city attorney on a contract.
Newsom was worked for Escambia County, starting in the engineering department as survey crew member. He rose to second-in-command, serving county administrators Bob McLaughlin, Randy Oliver and Jack Brown. He was interim administrator during the BP oil disaster in 2010 and the ice storm and flooding of 2014. Newsom resigned in November 2014.
Read more.