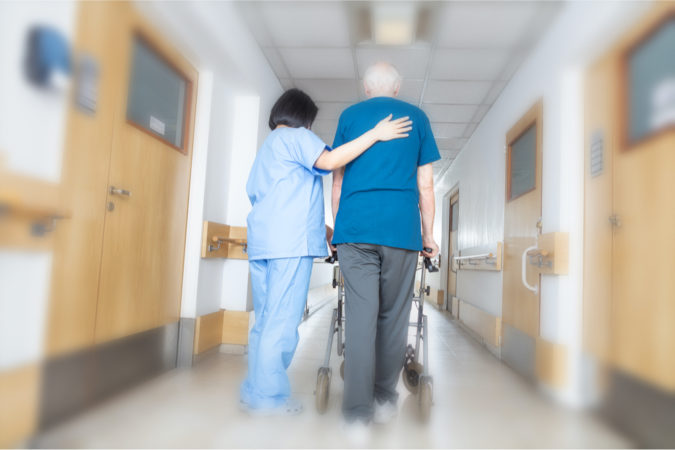 Eleven of Escambia County's 15 COVID-19 associated deaths are with long-term care facilities, according to the latest reports from FDOH. The health department hasn't reported how many are staff members.
Since April 24, the county has had four COVID-19 deaths. Three of them were tied to LTCs.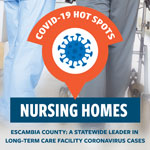 This week's Inweekly cover story is on the newspaper's efforts to uncover COVID-19's spread through our nursing homes. Read Nursing Homes: COVID-19 Hot Spots.
Also check out my Outtakes-Missing Voices.
---
Top 10 Florida Counties  –  Cases Per Capita (min. 500 cases)
| | | | | |
| --- | --- | --- | --- | --- |
| Rank | County | Population | Cases | Per 30K |
| 1 | Dade |     2,715,516 | 13371 |    147.72 |
| 2 | Broward |     1,924,229 | 5553 |      86.57 |
| 3 | Palm Beach |     1,446,277 | 3480 |      72.19 |
| 4 | Escambia |        311,522 | 604 |      58.17 |
| 5 | Manatee |        373,853 | 722 |      57.94 |
| 6 | Collier |        363,922 | 677 |      55.81 |
| 7 | Lee |        718,679 | 1176 |      49.09 |
| 8 | Osceola |        338,619 | 529 |      46.87 |
| 9 | Duval |        924,229 | 1077 |      34.96 |
| 10 | Orange |     1,321,194 | 1460 |      33.15 |