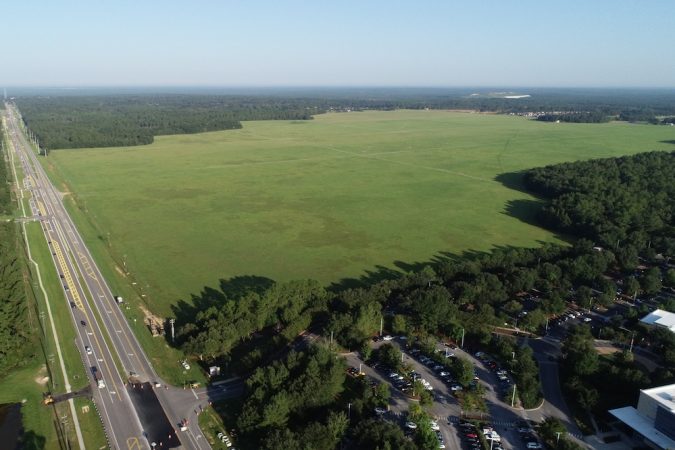 DPZ Co-Design, the consultant hired to develop a master plan for Outlying Landing Field 8 (OLF-8), has sent out an email to those who have subscribed to its webpage,
myolf8.com
, that announced an upcoming virtual town hall to discuss the Hybrid Plan for OLF-8.
---
From DPZ:  After months of discussion and review, in addition to a few interesting County Commission meetings, the OLF-8 Master Plan Team is hoping to hear from you about the fifth (and final) plan scenario, which we are calling the Hybrid Plan.  
On Tuesday evening, March 2, 2021, we will be hosting a virtual town hall meeting to walk through the details of this proposed plan, as well as answer your questions and take your comments about this latest scenario.
Click here to sign up!
We are optimistic that the Hybrid Plan will create a flexible framework for the smart and sequential development of OLF-8, but we need to hear from you! Please make your plans to attend this virtual town hall meeting on Tuesday, March 2, 2021.
I hope to see you there!
– Marina
Marina Khoury, DPZ CoDesign
OLF-8 Master Plan Team