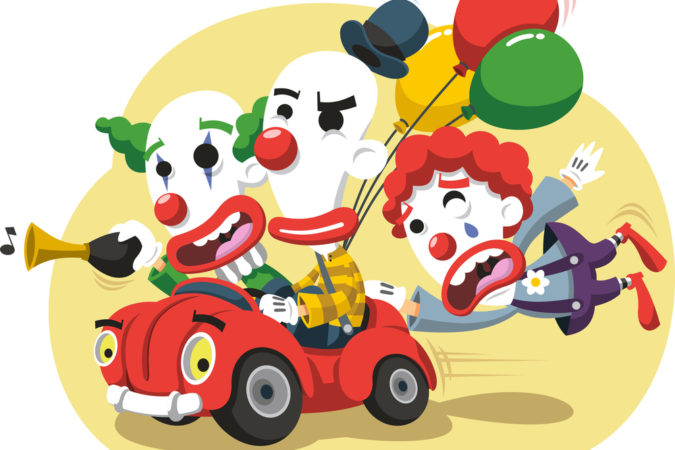 After Escambia County deemed its more detailed COVID-19 reports (SITREP) were no longer exempt from public records law, Inweekly has learned the EOC stopped doing SITREP reports when we began asking for them on April 8.
No reports were done for Wednesday, April 8 through Friday, April 10, even though the county had a highly infected nursing home.
When we asked yesterday for the reports from April 8-10, we got this response:  "I spoke with our emergency manager Eric Gilmore and he clarified that these SitReps are not compiled daily. They are only produced when there is a significant update to share with the Emergency Operations Center ESFs. "
As my friend Rick Wilson would say, "The clown car has been become a clown car crashing into a dumpster fire."
---
Saturdays and Sundays have become the lowest reporting days in April for Escambia County. The county now has 28 positive cases in local long-term care facilities.  On Monday, April 7, the state only reported eight such cases in Escambia.
We have no reports on what DOH has done at the highly-infected facility or even have a county official willing to name the nursing home.
| | | | | |
| --- | --- | --- | --- | --- |
| | 4/10/20 | 4/11/20 | | |
| | 6 p.m. | 6 p.m. | Increase | |
| Total Cases | 17968 | 18986 | 1018 | 5.67% |
| Florida Residents | 17448 | 18445 | 997 | 5.71% |
| Non-Fla. | 520 | 541 | 21 | 4.04% |
| Deaths | 419 | 446 | 27 | 6.44% |
| | | | | |
| Escambia | 204 | 210 | 6 | 2.94% |
| Okaloosa | 85 | 91 | 6 | 7.06% |
| Santa Rosa | 105 | 106 | 1 | 0.95% |
| | | | | |
| Broward | 2679 | 2844 | 165 | 6.16% |
---
The Charts
Underhill – total cases in Escambia by day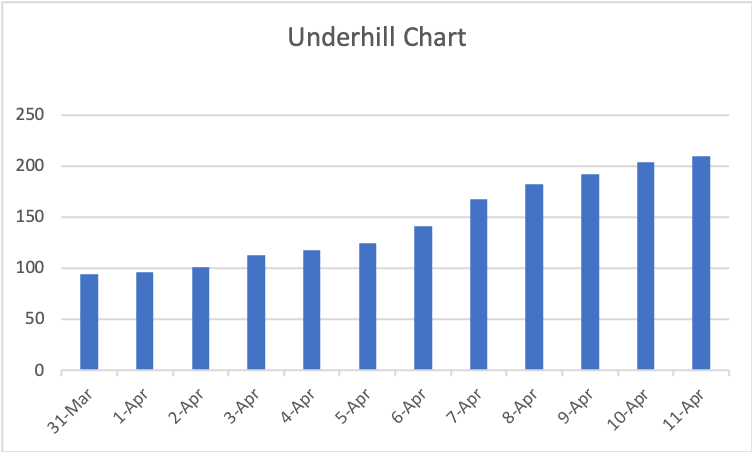 Overhill – new cases in Escambia by day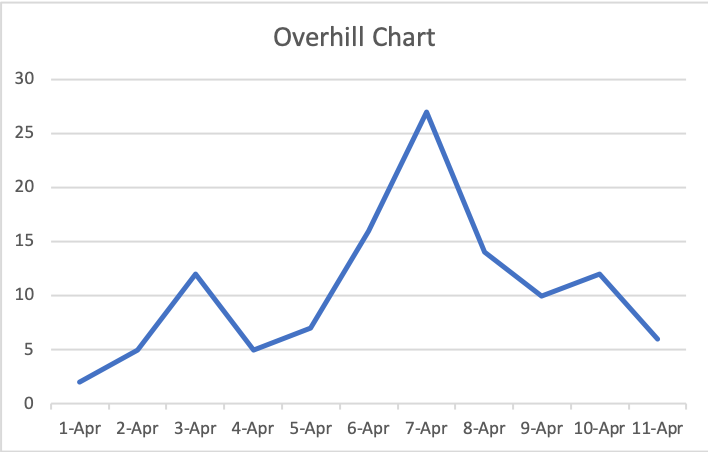 Testing in Escambia