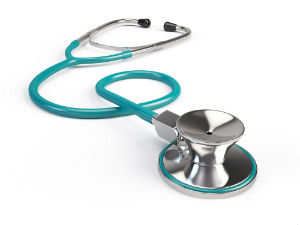 Week Ahead 11/2-11/8: Affordable Care Act Enrollment Events
The Affordable Care Act's third health insurance open enrollment period began yesterday, November 1. To assist Floridians with getting covered, the Epilepsy Foundation of Florida (EFOF) will once again hold open office hours and special events throughout the coming week.
EFOF, a state licensed and federally certified provider of in-person help for those wanting to shop and enroll in the Health Insurance Marketplace, received a $1.85 million federal grant in September from the U.S. Department of Health and Human Services to provide enrollment assistance.
EFOF has been an assistance provider in every Affordable Care Act enrollment period, and has educated and assisted more than 105,000 Floridians at 4,000 events in 35 counties. More than 15,000 consumers have received in-person enrollment assistance, including more than 7,500 consumers speaking languages other than English.
The below events are free and open to the public. Outreach and education events are underlined. Floridians can also call toll-free to schedule an appointment, at 1-877-553-7453.
Northwest Florida
Monday, November 2, 2015
11:00 AM to 4:00 PM, Epilepsy Foundation of Florida (Pensacola Office), 916 E Fairfield Drive, Pensacola
11:00 AM to 5:00 PM, Fort Walton Beach Medical Center, 1000 Mar Walt Drive, Fort Walton Beach
11:00 AM to 5:00 PM, West Florida Hospital, 8383 North Davis Highway, Pensacola
11:00 AM to 3:00 PM, Pensacola State College, Warrington Campus, 5555 U.S. 98, Pensacola
Tuesday, November 3, 2015
12:00 PM to 4:00 PM, Epilepsy Foundation of Florida (Pensacola Office), 916 E Fairfield Drive, Pensacola
2:00 PM to 8:00 PM, Twin City Hospital, 2190 Highway 85 N, Niceville
Wednesday, November 4, 2015
11:00 AM to 5:00 PM, Fort Walton Beach Medical Center, 1000 Mar Walt Drive, Fort Walton Beach
11:00 AM to 5:00 PM, West Florida Hospital, 8383 North Davis Highway, Pensacola
11:00 AM to 4:00 PM, Catholic Charities, 1815 North 6th Avenue, Pensacola
12:00 PM to 4:00 PM, Gulf Coast African American Chamber of Commerce, 945 West Michigan Avenue, Suite 12, Pensacola
5:00 PM to 8:00 PM, West Florida Library, Downtown Branch, 239 North Spring Street, Pensacola
Thursday, November 5, 2015
11:00 AM to 3:00 PM, Epilepsy Foundation of Florida (Pensacola Office), 916 E Fairfield Drive, Pensacola
2:00 PM to 8:00 PM, Twin City Hospital, 2190 Highway 85 N, Niceville
4:30 PM to 9:00 PM, West Florida Library, Tryon Branch, 1200 Langley Avenue, Pensacola
5:00 PM to 8:00 PM, West Florida Library, Downtown Branch, 239 North Spring Street, Pensacola
Saturday, November 7, 2015
11:00 AM to 3:00 PM, Sikes Crestview Public Library, 1445 Commerce Drive, Crestview
11:00 AM to 2:00 PM, West Florida Library, Downtown Branch, 239 North Spring Street, Pensacola