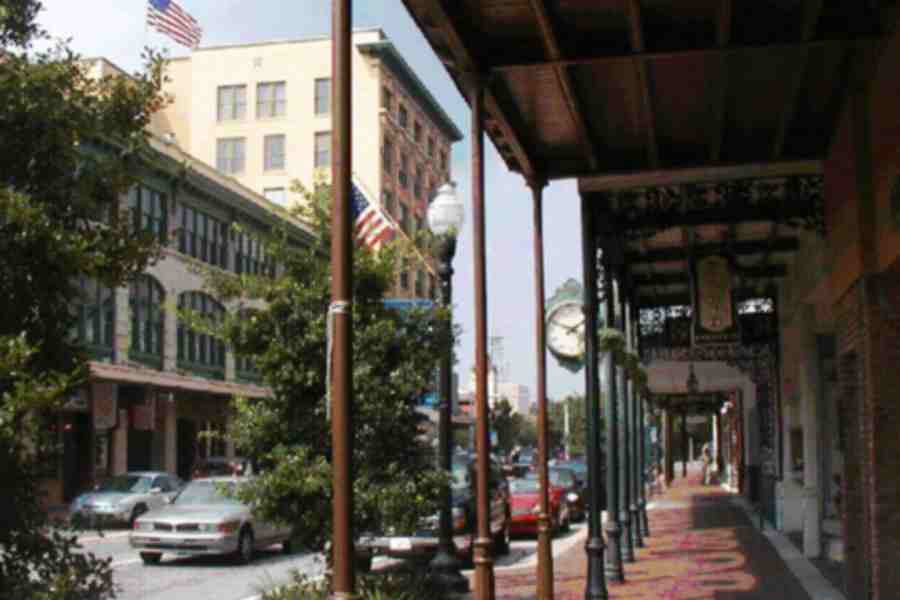 Palafox Place (between Garden and Government streets) has become a thriving entertainment district. The secret to its recent success is the mix of restaurants and bars: Vinyl, 5 1/2, Hopjacks, New York Nicks, The Wine Bar on Palafox, Play, Dog House Deli, The Global Grill and Nacho Daddies. And that's just the first block.
In the next two blocks, you have Vic & Ike's, Adonna's, Jordan Valley, Blazzues and Intermission. On Ferdinand Plaza, you have Jackson's. On Jefferson and Government Streets are Ragtyme Grill, Sluggo's, Cabaret and Seville Quarter.
Patrons can gravitate from one venue to another and enjoy a wide variety of food and entertainment. The one failure in the mix was Will Call Sports Grille, which tried to attract the same crowd as NY Nicks and failed to provide consistent service and quality food. Downstairs it opened a live music venue, The Ready Room, to compete with the Vinyl Music Hall.
Since its sudden closure earlier this year, there is been a lot of speculation over what would go in their upstairs restaurant. The Ready Room has been converted to Club Ice, a DJ/dance venue.
"We hoped it would be something that would compliment what we all are doing," said Edwin Banacia, co-owner of Play, an arcade bar above The Wine Bar on Palafox. "We all want downtown to grow, but we realize that Pensacola is a finite market."
Instead of complimenting the other businesses, downtown Pensacola is getting a Helen Back franchise, a Okaloosa Island mini-chain that offers pizza, televised sports and arcade games—direct competition to Will Call's neighbors-NY Nicks, Play and Hopjacks.
"George Gonzalez (owner of Will Call) doesn't respect downtown," said Banacia. "He is cannibalizing our businesses."
Banacia, his co-owner Albert Lao, Nick Zangari (NY Nicks) and Hopjacks' owner Joe Asbton and manager Jarod Kelly visited the IN offices yesterday to talk about their concerns.
Banacia and Lao are worried because they believe that Gonzalez has targeted them before. His Club Ice is a weak imitation of their Suite, an upscale dance club that they owned on Romana Street. "We closed it, even though it was successful," said Banacia, "because we couldn't compete with the dollars (Gonzalez) could throw at his club. That's why we opened Play."
"He went after me before with that monstrosity that he built across the street," said Zangari. "How did he ever get approval to put exposed steel in an historic district? He doesn't give two sh*@s about me or downtown."
Zangari pointed out how Will Call was forever undercutting whatever specials or promotions that the others offered. When Hopjacks offered $3 Holler on Tuesdays, Will Call made theirs $2. When Suite bought a special promotional package from a liquor distributor, Will Call would buy the same one and run it a week earlier.
The business owners told the IN that they have already heard that Helen Back is telling their new hires that they are going after Hopjacks, Play and NY Nicks.
Asbton said that he had been negotiating with Gonzalez to put another restaurant in the upstairs location. He talked with him on a Monday and was reassured that the negotiations were still open. The next afternoon Helen Back was hiring employees.
The business owners realize that there is little that they can do about the direct competition opening on their block. Hopjacks, NY Nicks and Play do plan to do some joint marketing.
"We've always worked together," said Asbton. "We don't see each other as competitors and do whatever we can to help each other."
"We do want to the community to know what's happening," said Banacia. "Once they do, we believe the community will rally behind us."