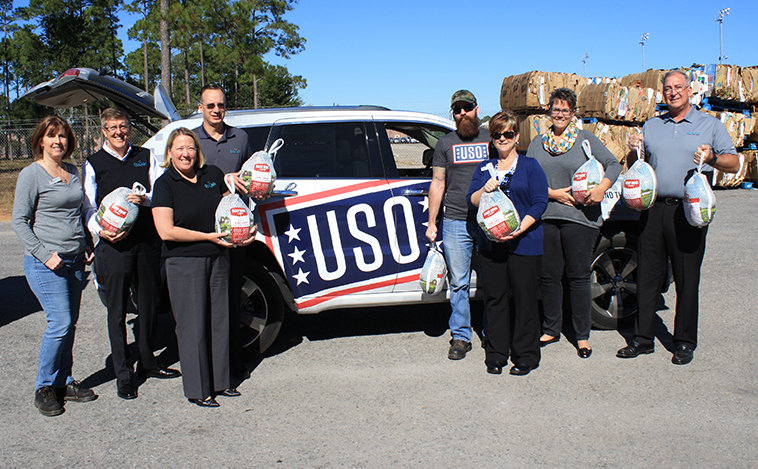 The USO of Northwest Florida anticipates to serve more than 1,000 troops at the 8th Annual Thanksgiving Feast & Festivities event who are not able to make it home. For several years, Pen Air Federal Credit Union has assisted with the Thanksgiving feast by providing turkeys to the USO. This year 150 turkeys were donated.
"It's truly the least that we can do to help these men and women know that we are thankful for each of them, and their service," said Stu Ramsey, president and CEO of Pen Air. "Thanksgiving is a time to reflect on those things that we are most grateful for. We are grateful to be a part of this community that always ensures our military are honored and cared for."
In addition to Pen Air's donation, Pensacola Coca-Cola Bottling Company, Marie Callendar's, and Frito-Lay also provided generous donations to make the Thanksgiving meal complete.
"It is our privilege as staff and volunteers to bring Thanksgiving home to those who aren't able to get home this year," said Tracey Castillo, Operations and Programs Manager of USO Northwest Florida. "Our mission is to keep service members connected to family, home, and country. What better way to serve those who serve with a big Thanksgiving Feast?"
Pen Air is a proud supporter of the USO of Northwest Florida through many events and programs throughout the year.