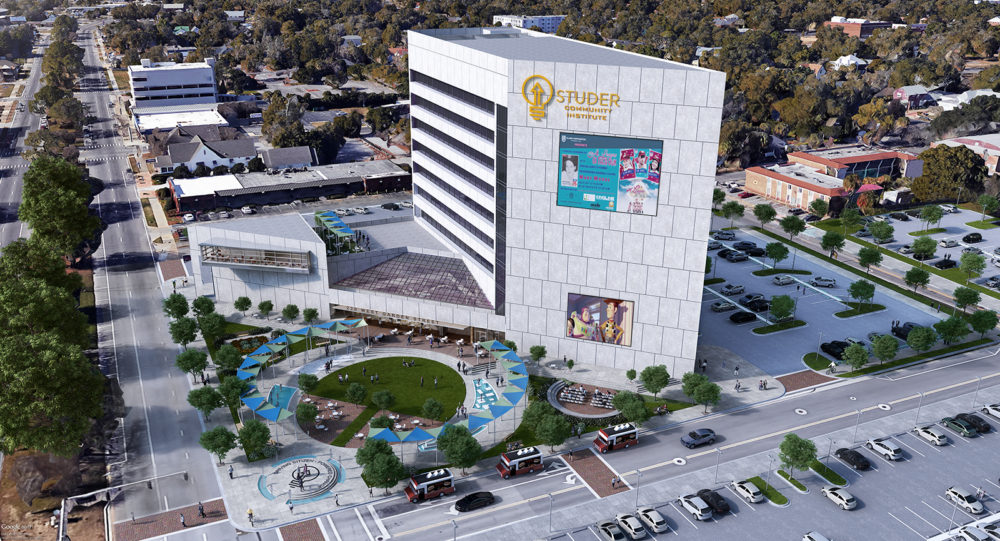 Pen Air Federal Credit Union (Pen Air) announced it will consolidate its existing Palafox and Gregory locations will consolidate into Studer Community Institute Tower in downtown Pensacola by the spring of 2019.
"After looking at all of our options to provide the best member service in downtown Pensacola, it made perfect sense for us to partner with SCI and become a part of the vibrancy happening in the tower," said Stu Ramsey, Pen Air President/CEO.
The plans for the new, full-service retail location in the tower's lobby are underway, with approximately 3,800 square feet of space. It will also feature Pen Air LIVE technology that will offer additional convenience and longer hours to serve its members' needs. There will be two Pen Air LIVE drive up lanes located in the parking lot, as well as a walk-up inside the tower lobby.
"We are thrilled to expand our relationship with Pen Air by having them as a signature tenant in the re-imagined SCI building lobby," said Andrew Rothfeder, Studer Properties President. "Partnering with such a generous and community-minded organization aligns perfectly with our mission for the building – to provide a dynamic community space for civic engagement, collaboration, solutions, and improving the quality of life."
More details will be released as they become available. Learn more about Pen Air LIVE at penair.org/PenAirLIVE.