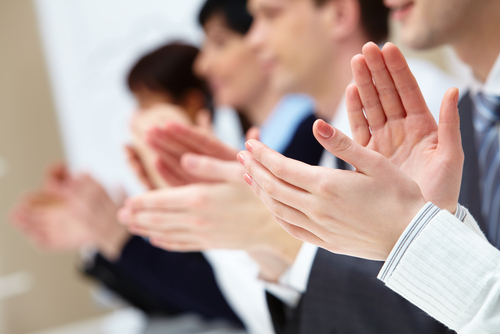 The Pensacola Chamber Foundation announced today the Leadership Pensacola (LeaP) Class of 2017. Participants were carefully selected for their professional achievements, commitment to the Northwest Florida community and leadership skills and potential.
Founded in the fall of 1982, LeaP is a 10-month-long program designed to help participants acquire an understanding of the issues facing the Greater Pensacola area and the leadership skills necessary to resolve them. To date, more than 1,500 individuals have completed the Leadership Pensacola program and have acquired the skills, passion and connections to work effectively as community trustees.
"It is an honor to welcome this new class of exceptional men and women as part of the distinguished Leadership Pensacola program," said Greater Pensacola Chamber President & CEO Clay Ingram. "LeaP provides participants with an opportunity to pursue a common cause together, contribute to important and rewarding work in our community, and generate a long-lasting impact for future generations."
Each year the LeaP Selection Committee seeks a cross-section of the community, made up of men and women from different career, educational, political, social and cultural backgrounds. Participants accepted into LeaP are involved in a combination of retreats, day-long seminars and at least one community project for which the class uses its resources and talents to enhance the Greater Pensacola region.
There are several Inweekly Rising Stars in this class.
The LeaP Class of 2017 is Robert Andrade, Danita Andrews, Leslie Appleyard, Cherri Baker, Sheldon Bernau, Dannon Byrd, Molly Carey, Natalie Chism, Susan Clark, Jehan Clark, Amanda Clonts, Michael Crawford, Melissa Dandridge, Preston Forshee, Brandi Gomez, Trevor Hadder, Leah Harrison, Verdell Hawkins, Michelle Henghold, Jeff Huggins, Leslie Hunter-Huff, Kelly Jasen, Kasey Jones, Tyler Kercher, Heather Lafevers, Alicia Leidner, Alfred Lojo, Glenn Lovett, Kevin Mair, Kristen McAllister, Chandra McKern, Kay Mitchell, Eddie Murray, Jennifer Passeretti, Brice Pelfrey, Jason Perry, Ricki Phelps, Todd Phillips, Sara Porter, Allison Romer, Anny Shepard, Charles Sherrill, III, Brett Snyder, John Stevens, Kristen Sylvester, David Taylor, Martha Tutchtone, Mehrdad Valinasab, Lynne Whittington and Lauren Williams.