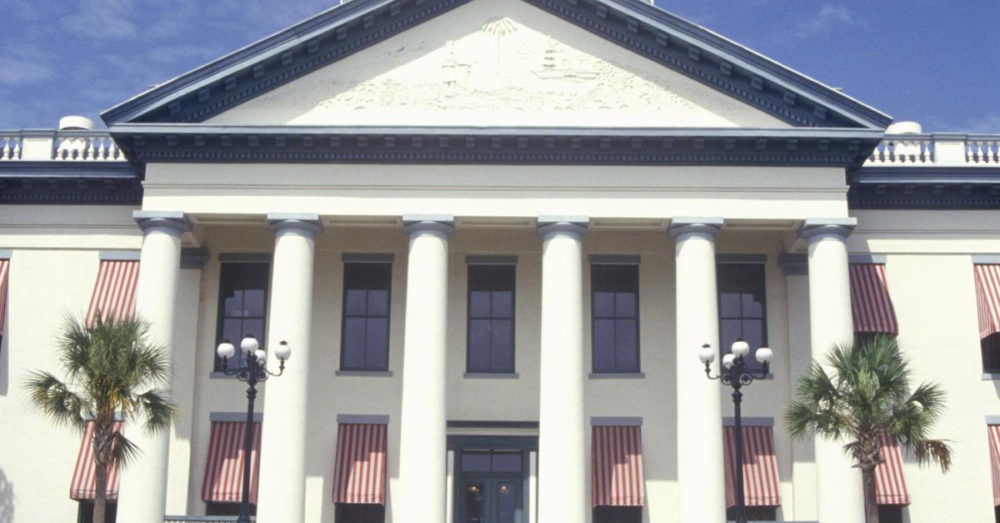 The 2017 legislative session provided a mixed bag on the issues endorsed by Greater Pensacola Chamber of Commerce. The following items were endorsed by the Greater Pensacola Chamber of Commerce at the Legislative Luncheon in March. We appreciate the efforts of our Northwest Florida legislative delegation in working on these and other important pro-business issues.
BP Oil Spill Settlement Monies
House Bill 7077, sponsored by Representative Jay Trumbull, unanimously passed the Florida Legislature and is on the way to Governor Rick Scott's desk for his signature. A top legislative priority of the Greater Pensacola Chamber, this legislation clears the way for the initial $300 million payment from the state's BP oil spill settlement to be sent to Triumph Gulf Coast. The Triumph Gulf Coast board will now consider economic development projects to be funded with these monies.
The Greater Pensacola Chamber of Commerce thanks the members of the Northwest Florida delegation for their hard work in getting this important piece of legislation approved.
Tax Cuts
The Greater Pensacola Chamber of Commerce applauds the Florida Legislature for cutting the Commercial Lease Tax by .2%. While this is not a large reduction, it is encouraging to see some positive movement on the issue and we hope this is only the beginning of the end of this onerous tax on business.
The legislature also approved a 3-day Back to School Sales Tax Holiday (August 4-6) and a 3-day Disaster Preparation Sales Tax Holiday (June 2-4).
The legislature did not approve a Veterans Day Sales Tax Holiday (November 11) or bills that would have allowed tax credits for businesses that hire veterans.
Workers' Compensation
The Greater Pensacola Chamber of Commerce expresses its disappointment in the fact that the Legislature was unable to come to agreement on meaningful workers' compensation reform this session. This means that workers' compensation rates will likely continue to rise as lawyer fees go unchecked.
This is an issue that must be addressed and rectified during the 2018 legislative session.
Florida Constitution Revision Commission
The Florida Constitution Revision Commission had a meeting scheduled in Pensacola in April that was moved to Tallahassee. The Greater Pensacola Chamber requests that commission reschedule their Pensacola meeting for later this summer or in the fall. The Chamber was pleased to see that former Senate President Don Gaetz and former State Representative Jimmy Patronis were appointed to the commission to represent Northwest Florida.
Criminal Justice Reform
A bill that would have required a law enforcement officer to issue a civil citation or require the juvenile's participation in a similar diversion program when the juvenile admits to committing one of numerous first-time misdemeanor offenses died on the final day of the session. The bill would have required the Department of Juvenile Justice to report annually on the best practices of juvenile civil citation or similar diversion programs and on the participation and outcomes for such programs from the previous calendar year.