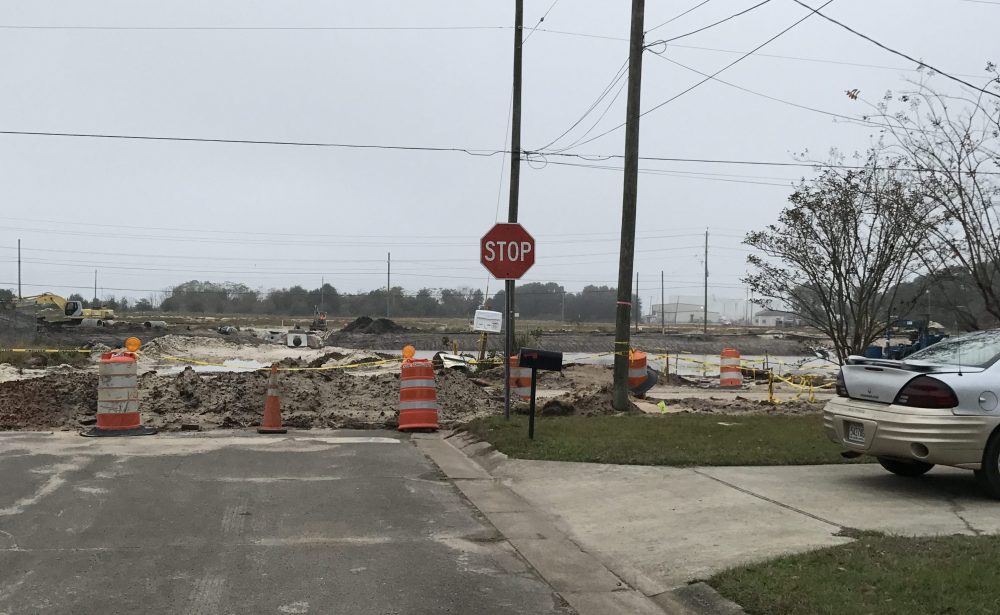 Sorry to report, no change at in Tanyard neighborhood near the Mayor Ashton Hayward's Government Street Stormwater Project, which is being construction only two blocks west of City Hall.
The filtration system is blocking Coyle Street. No fencing has been placed around the pond. The side streets are muddy and dirty.
According to the only letter that the City sent the Tanyard residents, the project was to be completed on Sunday, Dec. 18.