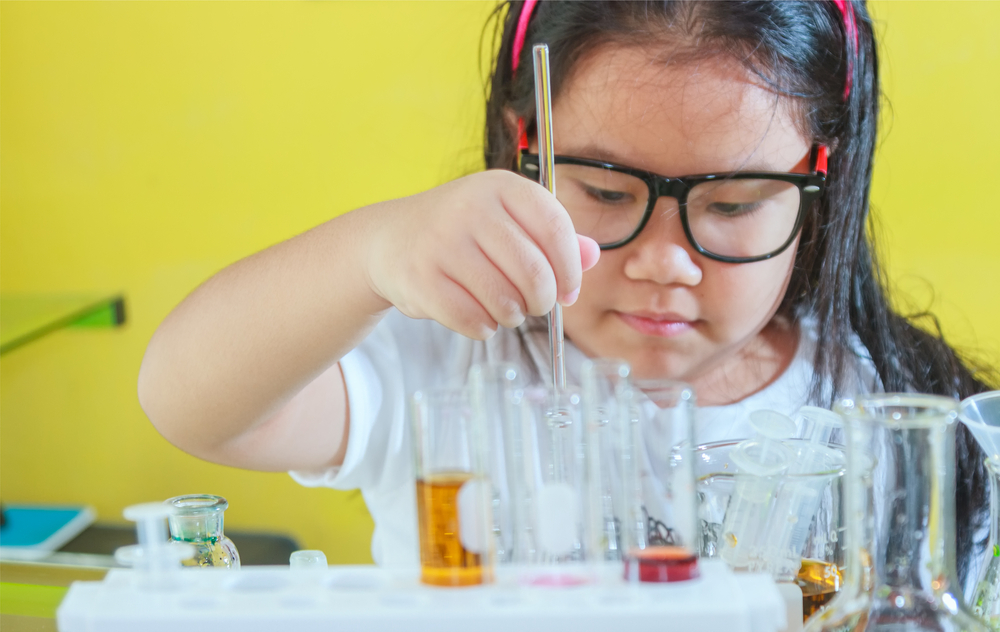 This winter, light a spark through science discovery. On December 3, the Pensacola MESS Hall will host Glow Night, part of our Saturday Night Science series. Families will explore many properties of light, make light paintings, and learn about how nature makes things that glow. The program is from 6 p.m.-8 p.m. and costs $6/$8 member/nonmember per person. Preregistration is recommended. To register for this or other programs, visit our website at www.pensacolamesshall.org.
Additional special programs in December:
Computer Science Week – Dec 6 – 10. Celebrate Computer Science Week at the MESS Hall during our regular hours. We will feature a variety of activities that underlie computer science. We will also have Dash robots available for visitors to program. Included with admission.
Tinker Tots – Dec 10, 9-9:45. Young learners and their caregivers will work together to program each other in this computer science lesson for children ages 3-kindergarten. $5/$7 member/nonmember. Preregistration recommended.
Cub Scout – Bear Super Science Elective – Dec 9 – 6-7:30 PM. Bear scouts and their leaders will investigate static, colors, buoyancy and more to fulfill the Super Science Elective. $8 per scout – leader and co-leader are free. Preregistration required.
Extended winter break hours – December 19 – January 7. The Pensacola MESS Hall will be open Monday – Saturday from 10 AM – 5 PM for the winter break. We will be closed December 24.
Holiday camps – December 19-30. Looking for something fun for the kids in grades 1-6 while you take care of other things over the break? Our holiday camps are the answer. Choose from a 3 hour morning camp or add extended time for the afternoon as well. Each day is a different theme:
Dec 19 Space Explorers
Dec 20: Unplugged Games
Dec 21: Robot, Set, Code
Dec 22: Light It Up
Dec 23: Land of Misfit Toys
Dec 27 Space Explorers
Dec 28: Unplugged Games
Dec 29: Robot, Set, Code
Dec 30: Light It Up
Each half day of camp is $25. Preregistration required.
The MESS Hall is open for general admission Tuesday – Friday, 1 PM – 5 PM and Saturday 10 AM – 5 PM for exploration of our exhibits and mess kits. We also welcome school field trips. For more details on what's new to explore, visit www.pensacolamesshall.org. Programs require preregistration, and there may be an additional fee.