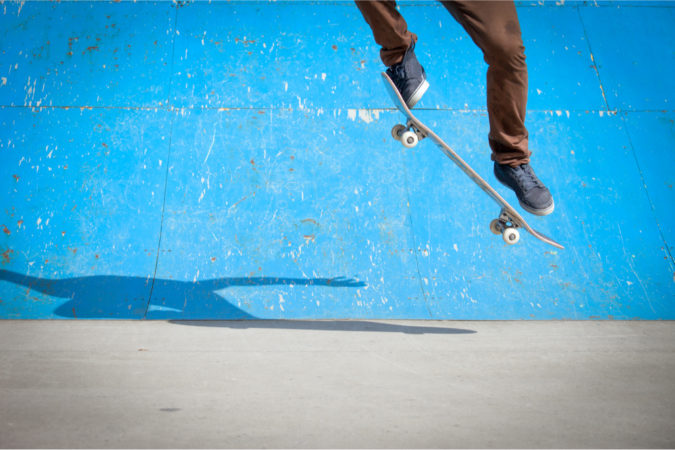 by Jeremy Morrison
Pensacola is finally getting its public skatepark, but not before a bit of grousing. Though the park ultimately received unanimous support from the council, the tone was set early on in Thursday evening's discussion when Councilwoman Jennifer Brahier responded to park proponent Katie French's comments about how a skatepark fosters community and attracts visitors with one question about other parks the skater has visited: "Do they have bathrooms?"
Pensacola's skatepark — the Blake Doyle Community Skate Park — will not initially have any bathrooms. That, coupled with the increase in the project's cost, was giving Brahier pause. A municipal sports complex, she insisted, needs such a facility.
"We're upping the ante of the cost and taking away the bathroom. That really bothers me," the councilwoman said. "A pool would have to have a restroom. A sporting facility would have to have a restroom. I'm not sure how this made it through the door without having a restroom."
The city's skatepark will run a little over $2.1 million. Due to increases in construction costs and labor since the project's original bidding, that's about 15 percent higher than expected, an overage council members covered earlier in the week with come bond interest found within the Community Redevelopment Agency's funds.
In addition to lacking restroom facilities, the skatepark will also be sans parking. Councilman Casey Jones pointed out that the area beneath Interstate 110 where the park will be located has ample street parking, and Assistant City Manager David Forte assured council members that multiple restroom facilities will eventually be available because the skatepark is part of a larger area stormwater project — the Hollice T. Williams Greenway — that is being funded with RESTORE funds and managed by Escambia County.
"There's going to be bathrooms down there eventually," reasoned Councilwoman Sherri Myers.
Myers, long a supporter of this project, noted the park's "long and difficult journey" to becoming a reality, and urged her fellow council members to support moving forward by awarding the project to Bear General Contractors, LLC, the lowest bidder for the project.
"We really need this park so people can skate the way they want to," Myers said, echoing comments made earlier from skaters in support of building the park.
Over the course of the recent public discourse concerning the skatepark, numerous people have mentioned that there has traditionally been a lack of spaces where skaters can skate, with some — including Councilman Jones — recounting run-ins with law enforcement over this issue. Councilwoman Brahier, whose son was injured while skating behind a car in the Cordova Mall parking lot, said providing a designated place for skaters was among her primary reasons for supporting the project: "I appreciate having a place for this."
Forte said that now that the skatepark has been given a final nod by the council, the city will move forward with construction. The park, which will be located near the Pensacola Police Department's downtown station and a nearby community garden, will have bowls and other features, a stage, a beginner area, stadium seating and a plaza.